The Escondido Community Child Development Center and Sculpt Nouveau will sponsor the 7th Annual Tots 'N Trucks event October 14 at Kit Carson Park in Escondido. The event is open to the public and runs from 10 am to 2 pm. Kids of all ages will have the opportunity to explore trucks of all shapes and sizes including fire trucks, police cars, dump trucks, garbage trucks, paving trucks and much, much more.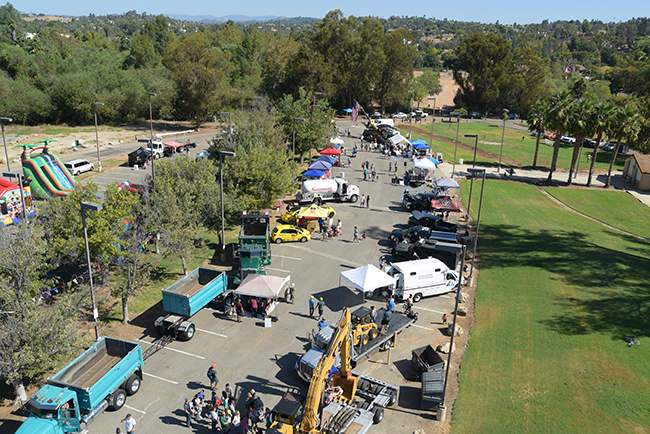 Admission is FREE and will feature Star Wars characters, Ronald McDonald and a demonstration by the Escondido Police Department K-9 unit. A jumpy zone, game zone and food zone are also part of the day's activities. If you would like to display your trucks or would like to help sponsor the event please contact Tots 'N Trucks Chairman Kellie Hunziker at 760-580- 1907 or Megan Siller at 760-839- 9361 extension 111.
About The Escondido Community Child Development Center: Established in 1974, by then Mayor of Escondido Lorraine H. Boyce, ECCDC is a licensed Title V non-profit preschool for children ages 4 months to kindergarten. ECCDC is designed to service low-income families who are working, looking for work, or who are enrolled in school and pursuing a higher education. ECCDC currently serves over 300 children. Its purpose is to provide a comprehensive, coordinated and cost-effective child development program which includes a full range of education, supervision, health, and social services designed to assist children and their families to maximize their full potential.