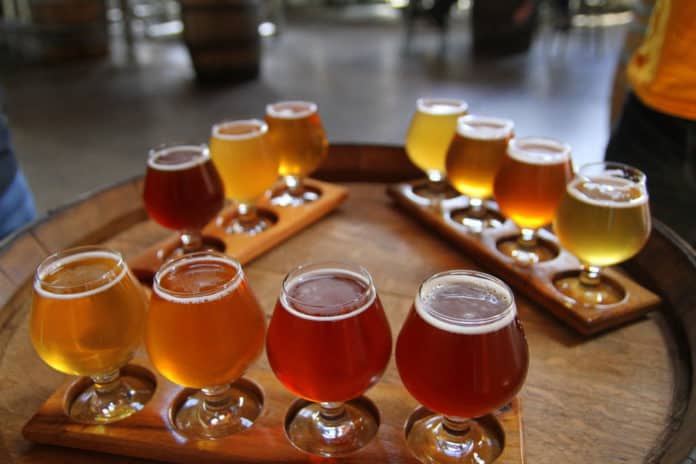 California's Craft Economy
By Assemblymember Marie Waldron
When we think about major San Diego economic drivers, we look to the military, tourism, biotech, and in North County, probably agriculture, including wineries. But we usually don't think about beer.
Even so, craft breweries have become a major economic engine throughout California, with the largest concentration located right here in San Diego County!
It's been estimated that 91.4% of all Californians live within 10 miles of a brewery, but it's unlikely that very many North County residents have to travel that far to reach their local brewpub.
According to the San Diego North Economic Development Council,
This region is home to 53 uniquely owned craft breweries and brewpubs operating 62 beer-serving establishments located mostly along the 78 corridor between Oceanside and Escondido
. Though most of our breweries are relatively small, they have a huge impact. With 1,236 direct jobs in 2016, a 45% increase over 2013, local breweries are a major economic engine for our economy. The industry generates over $185 million for the region, a 49% increase in just three years. And wages for workers averaged $39,260 in 2017.
The California Craft Brewers Association reports there are over 900 craft brewers in California, a result of legislation passed in 1982 which legalized brewpubs. California's breweries have created over 49,000 jobs with a total economic impact of at least $7 billion statewide.
The state's brewers paid almost $1.5 billion in taxes in 2016.
Our local craft breweries and brewpubs also provide strong support for their communities, participating in many festivals and making in-kind donations to charities and other non-profits throughout North County. So on your next visit to a local craft brewery, consider the important benefits of the industry for our local region. Cheers!
Minority Floor Leader Marie Waldron, R-Escondido, represents the 75th Assembly District in the California Legislature, which includes the communities of Bonsall, Escondido, Fallbrook, Hidden Meadows, Pala, Palomar Mountain, Pauma Valley, Rainbow, San Marcos, Temecula, Valley Center and Vista.