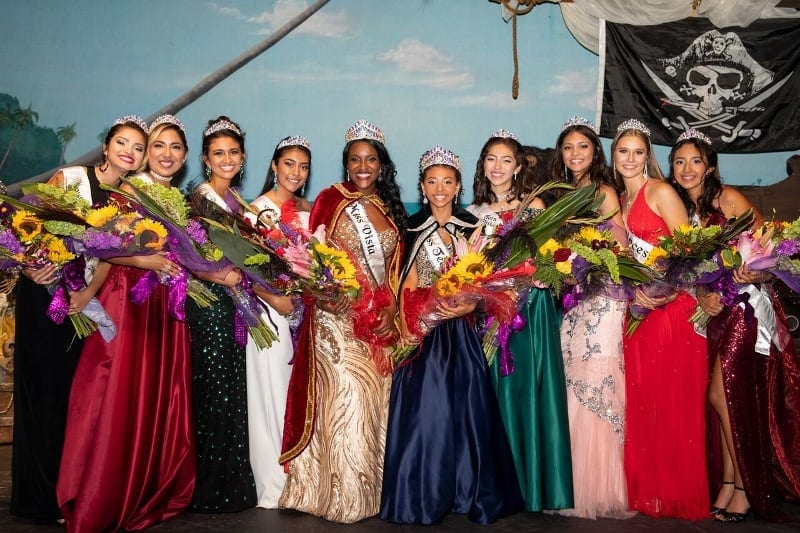 by Cindy Tyler
Just a few weeks ago they barely knew each other, and now they're "Sister Queens," On Saturday night, just minutes after Camie Parker was crowned Miss Teen Vista 2018, Jordan Hitchens became her big sister, winning the title of Miss Vista 2018.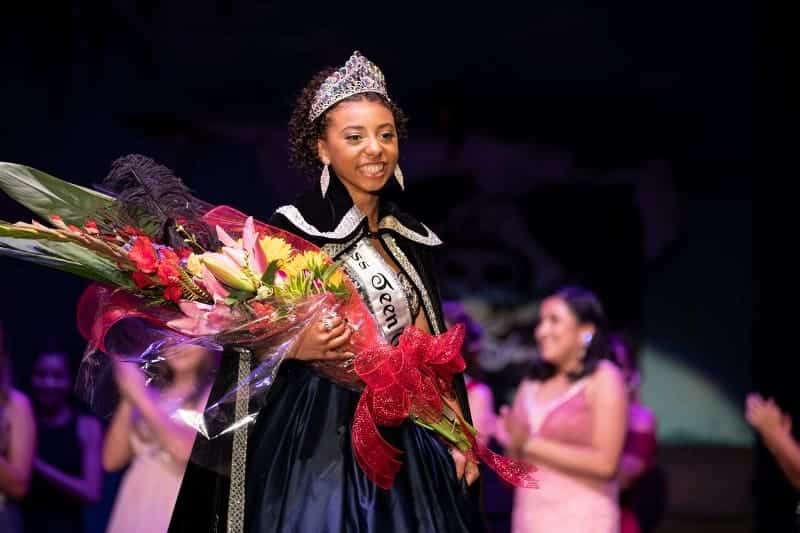 Parker, a 15-year old Junior at Mission Vista High School says she thought she was dreaming or that maybe she had misheard the announcer when she was called from a field of 14 contestants to be the new titleholder. This was her first pageant ever and she didn't know what to expect. "I can't believe I won!" she says.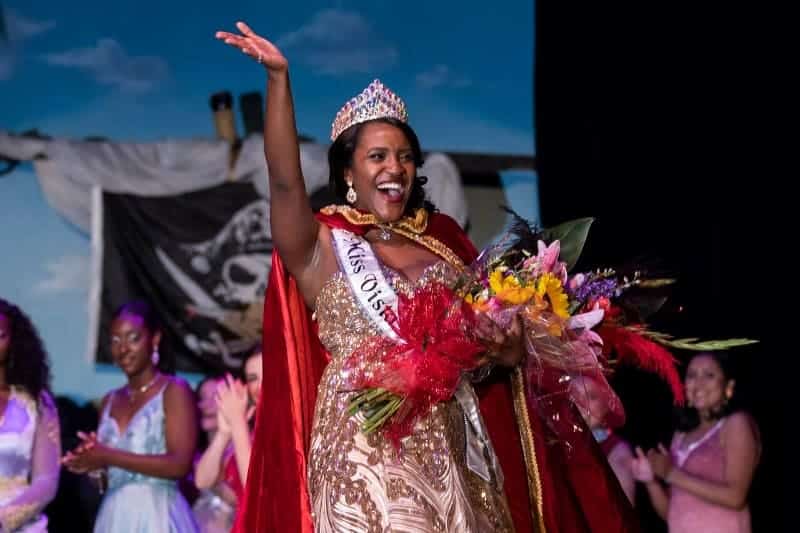 Hitchens comes into the job with more experience. She's twice finished as a runner up in the pageant, so she has experience and first-hand knowledge of what the job entails. Still, she describes winning as "a feeling I never knew I could experience." Hitchens is excited to be the first African-American Miss Vista, although there have been two African-American Miss Teen Vistas and a number of African-American runner-up princesses in the past.
Parker's long term goals include owning a fashion house in New York, starting an organization focused on ending world hunger, mentoring young designers, and buying her mother a house on the beach. On stage, she answered a question about her love for physical exercise and explained how the endorphins generated by her work outs make her happy.
At 26, Hitchens is a graduate of Cal State Long Beach, currently maintaining a 4.0 gpa in a Masters program. On stage, she spoke about the progress she's making toward her goal of completing her education. Her eventual goals include owning a house on the beach, becoming a foster mom, diving with great whites, attending carnival in Brazil, and finishing Gone With the Wind.
Scarlett and Rhett are going to have to wait a while longer though, because these two young ladies are going to be very busy for the next year or so, facing an already full calendar of events. Parker says, "I'm extremely excited for all the events and interacting with the community of the city of Vista in a way I've never been able to before." Hitchens chimes in, " I'm looking forward to giving back to a community that has given so much to me."
Just prior to their crowning, Pageant Director Laura Bednar shared some thoughts with the assembled contestants and the more than 300 people who had gathered for the event. She spoke of strong, independent women, and how the pageant experience changes lives for good. She talked about past Miss Vista winners who now stand out with accomplishments such as an Ivy League graduate, film producer, pilot, financial analyst, and several elementary teachers.
Hitchens is the 69th Miss Vista, and Parker the 16th Miss Teen Vista. Serving with them are their princesses, Rocio Quesada, Priscila Campos, Angel Nunez, and Desi Riarte on the Miss Vista Court and Sandy Duran, Mikaela Alvarado, Larissa Shoup, and Sarah Guzman on the Teen Court.
Following the pageant at Guajome Park Academy, the ten court members were treated to a limousine ride to an after-party at Lampost Pizza in Vista. In addition to scholarships, they also receive a prize package which includes custom designed diamond jewelry, free cosmetics and makeovers, spray tan services, passes to a number of local attractions, and gift cards to a wide variety of restaurants.
Photos by Ashley Campbell