The Music of John Williams at Moonlight Amphitheatre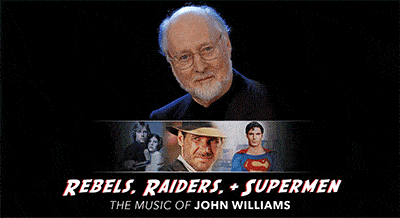 The Moonlight Amphitheatre announced its spring event calendar offering concerts and family-friendly entertainment March through May. The calendar is highlighted by the return of the San Diego Symphony to the Moonlight Amphitheatre performing the iconic film music of Oscar-winning composer John Williams on Sat., March 24, 2018 at 7:30 p.m. "Rebels, Raiders, and Supermen: The Music of John Williams features famous excerpts from Star Wars, Raiders of the Lost Ark, Superman, Jurassic Park, E.T., and more.
Click here for ticket info.