First Friday Art Walk Oceanside will be held at Artist Alley in downtown Oceanside on Friday, July 5th from 5:00pm – 9:00pm. More than 50 local artists, food vendors and musicians will be on hand this month in celebration of our nations' birthday during the July 4th holiday.
"First Friday Art Walk Oceanside has expanded significantly since it was restarted in March, 2017 under the new direction of the Oceanside Friends of the Arts. We are thrilled to be part of the burgeoning art community in Oceanside and are honored that we will be recognized at the Oceanside Chamber of Commerce annual Awards and Recognition Luncheon on July 17th , to receive the Arts and Culture Partner of the Year Award," said Susan Brown, president of the Oceanside Friends of the Arts.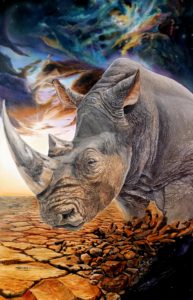 San Diego has a very large military presence with approximately 100,000 personnel assigned to seven bases in the county. One of the new participating military artists this month is Marenn Espiritu, who is in active duty as a Logistics Specialist for the U.S. Navy, assigned to Camp Pendleton. Marenn has always had a passion for art from his youth and was more recently inspired to further expand his creative talents and love for art by the Muramid Mural Museum in Oceanside. Marenn has designed murals for the Women's/Human Rights Mural, Women's March, Syrian family refugee from Cal State San Marcos and the Annual Aquarium of the Pacific Long Beach Urban Ocean festival.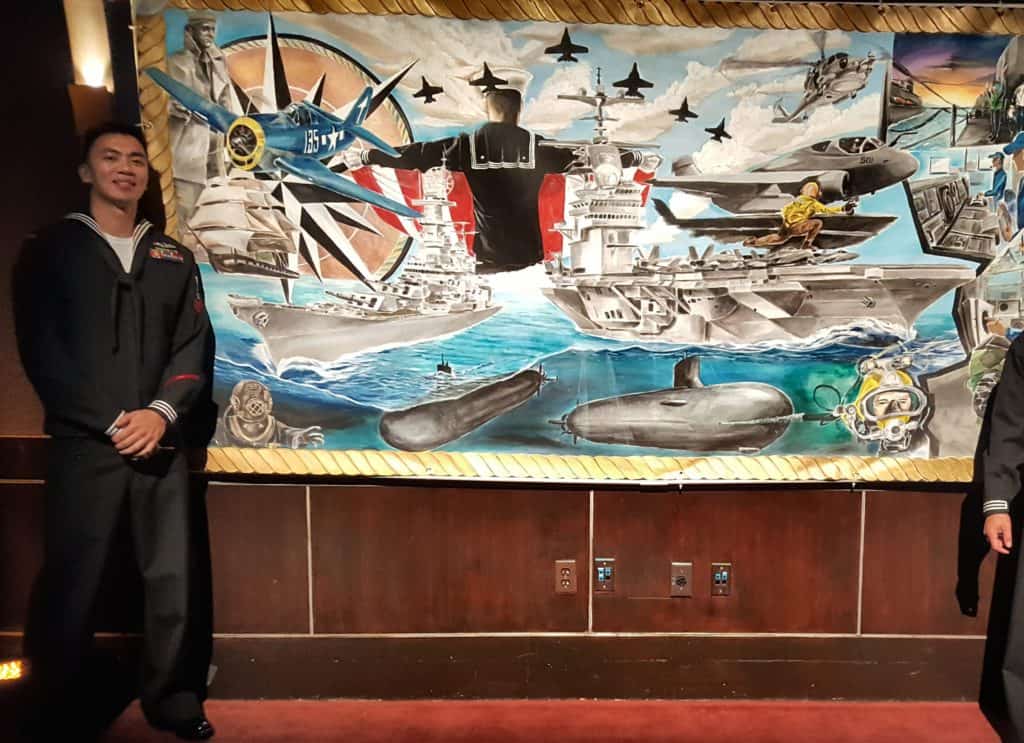 Oceanside Museum of Art (OMA) will also be offering free museum entrance during Art Walk, followed by a concert with The Farmers, one of San Diego's mainstay bands featuring contagious energy, grit and rock. A unique blend of Bo Diddley, CCR, Joe South and the Yardbirds is sure to be a heart-thumpin' performance. Free admission, cash bar and the Mexican City Cuisine food truck will be on hand serving up authentic Mexico City-style cuisine and Santa Maria BBQ. The music starts and cash bar opens at 7pm. Galleries close at 8.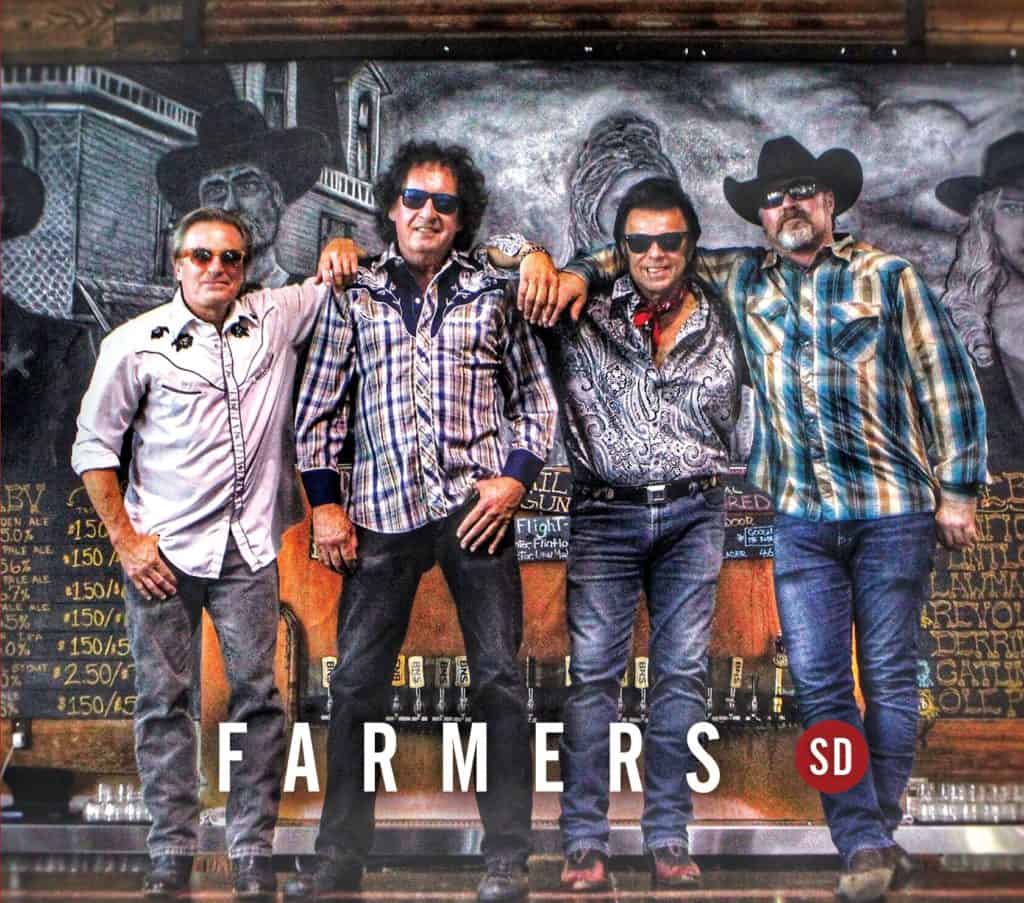 About The Oceanside Friends of the Arts
The Oceanside Friends of the Arts, a Non-Profit 501c3 Foundation, was established in 2016 with the goal of promoting Oceanside and surrounding communities as an important arts, culture, entertainment and tourism hub/destination that catalyzes economic prosperity and a high quality of life for Oceanside's future. The Oceanside Cultural District was recently selected as one of California's 14, premier state-designated cultural districts by the California Arts Council. The California Cultural Districts program aims to leverage the state's artistic and cultural assets. Fund-raising proceeds will go to support First Friday Art Walk and scholarships for high school graduates to further their art education.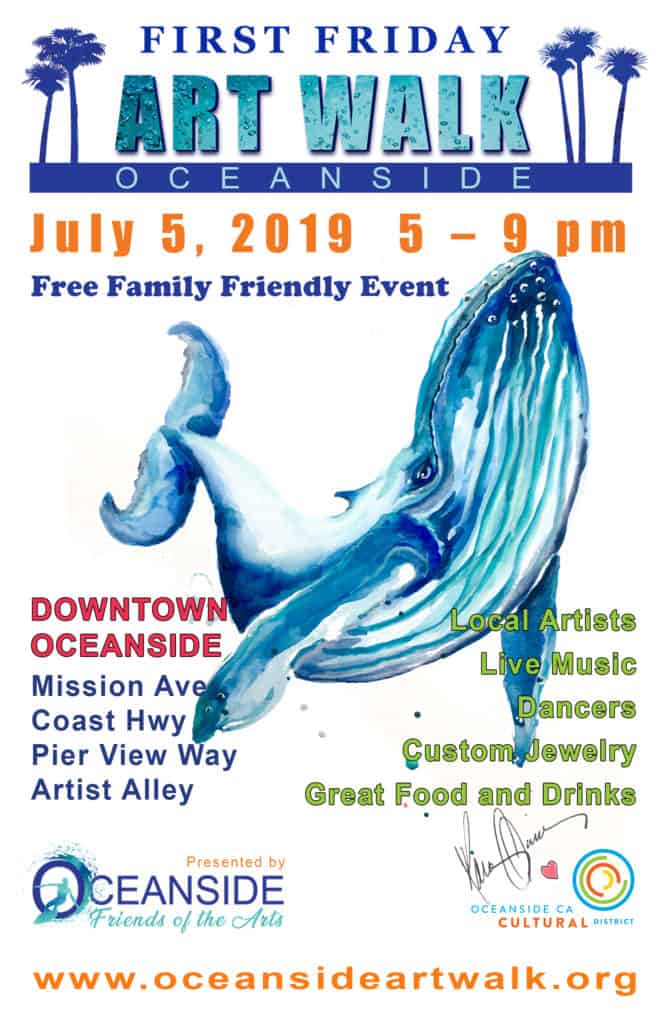 About Oceanside Museum of Art
Oceanside Museum of Art located at 704 Pier View Way, is a premier regional art museum and a leader of arts and culture in San Diego. In addition to several highly praised contemporary art exhibitions per year, museum programming includes classes, lectures, docent tours, parties, concerts, films, culinary events, and chartered travel to other cultural art venues and destinations.