By Assemblymember Marie Waldron
California's recent fires remind us of the importance of direct, rapid and coordinated response during emergencies. The safety of our FOCUS ON FIRST RESPONDERS can be seriously impacted by outdated communications systems. As a member of the Select Committee on Natural Disaster Response, Recovery, & Rebuilding, I am working with my colleagues in the Legislature to make sure our first responders have the latest communications technology available.
The importance of inter-agency communication in a natural disaster is a matter of life and death as we realized in the Lilac Fire last fall. Serving on the Escondido city council during the tragic Cedar and Witch fires in 2003 and 2007, we invested over $7 million to upgrade our city's public safety communications to the 800 megahertz system, eliminating dropout areas and helping inter-agency communications.
In addition, the current communications system for 911 is based on 1970s technology developed during the era of landline telephones. 80% of 911 calls now come from wireless devices — this decades old infrastructure is well beyond its life expectancy.
I support creating a modern, statewide 800 megahertz system for first responder communications and adopting Next Generation 911 technology. With a multi-layered, digital communications system, we will ensure that our emergency responders are able to seamlessly communicate with each other and to respond appropriately. For example, if fiber-optic lines are burned or 911 dispatchers are forced to evacuate, as occurred during recent wildfires, calls will still be routed so that emergency help can be dispatched rapidly.
Working with other legislators to bring a modern, life-saving communications tools to our firefighters, police, sheriffs, highway patrol and citizens is a critical priority. California's diverse landscape, with its many rural areas and aging emergency communications infrastructure, creates a challenging environment for the state's dedicated first responders.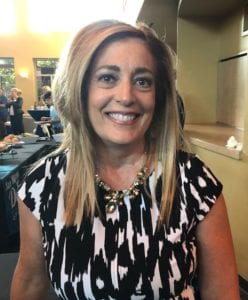 Minority Floor Leader Marie Waldron, R-Escondido, represents the 75th Assembly District in the California Legislature, which includes the communities of Bonsall, Escondido, Fallbrook, Hidden Meadows, Pala, Palomar Mountain, Pauma Valley, Rainbow, San Marcos, Temecula, Valley Center and Vista.