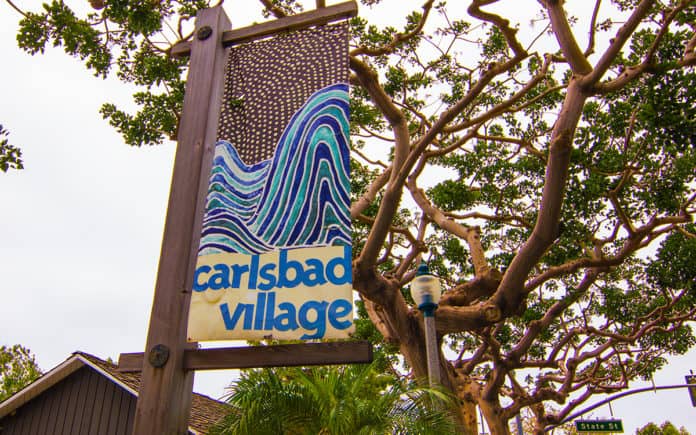 The 2018 Friday Night Live busker style music series is currently scheduled to be held during the month of June and a few select nights in December as well. Local musicians will bring music to the corners of Carlsbad Village Drive and State Street as well as Grand Avenue and State Street, five Friday nights in June from 6pm to 8pm.
Bring a folding chair and a light sweater and spend the evening in the village listening to everything from acoustic guitar rock and folk music to bluegrass and country, and make some new friends in Carlsbad.
Friday Night Live is a free community event sponsored by the Carlsbad Village
Association.
June 1 – John Caruso (VIZ) + Will Sumner (CCB)
June 8 – Bad Carls (SCEP) + Cesar Barros (CCB)
June 15- Evan Diamond (VIZ) + Brooke Ehlert (CCB)
June 22 – Hailey Wild (VIZ) + Tiki Two (CCB)
June 29 – Evan Diamond (VIZ) + Cesar Barros (CCB)
CCB = Located in front of the Carlsbad Chocolate Bar at the NE corner of Carlsbad Village Drive and State Street
VIZ = Located in front of Viz Art Ink Gallery at the SE corner of Grand Avenue and State Street
SCEP = Located in front of Sea Coast Exclusive Properties the NE corner of Grand Avenue and State Street