GIA (Gemological Institute of America) students and education staff in Carlsbad worked with the San Diego Habitat for Humanity Playhouse Program to build and decorate a playhouse for donation to Neighborhood House Association Head Start that provides programs from early childhood developmentto senior services.
On December 4, 2017 Habitat for Humanity dropped of the materials; over the course of three days GIA education staff and students worked to build and decorate the playhouse. For its annual holiday donation drive, GIA staff collected 160 toys and 60 bags of groceries for North Community Resource Center (CRC).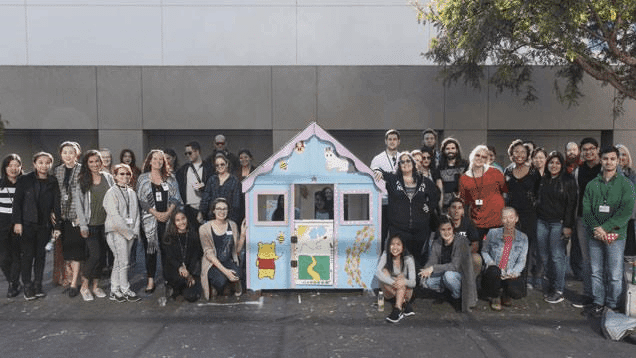 About GIA
An independent nonprofit organization, GIA (Gemological Institute of America), established in 1931, is recognized as the world's foremost authority in gemology. GIA invented the famous 4Cs of Color, Clarity, Cut and Carat Weight in the early 1950s and in 1953, created the International Diamond Grading System™ which, today, is recognized by virtually every professional jeweler in the world.
Through research, education, gemological laboratory services, and instrument development, the Institute is dedicated to ensuring the public trust in gems and jewelry by upholding the highest standards of integrity, academics, science, and professionalism. Visit www.GIA.edu.