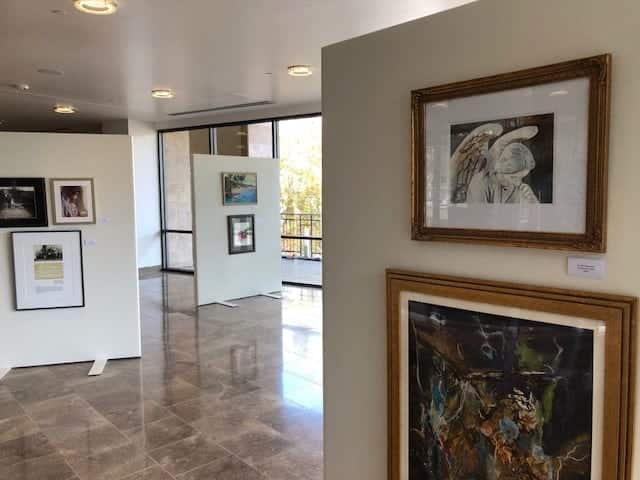 GOLDEN VISIONS Art exhibition on view now at the civic gallery through Feb 16
Vista, CA – Golden Visions, an art exhibition featuring the works of artists aged 55 and above, is on view now through Feb. 16 at the Civic Gallery. The gallery, located at the Civic Center, 200 Civic Center Drive, is open weekdays from 7:30 am – 5:30 pm, and every other Friday 7:30 a.m. – 4:30 p.m.
A reception for the artists is scheduled for Tuesday, Jan. 23 from 4:00 p.m. – 5:30 p.m. The exhibition and the reception is free and open to the public.
CLICK ON ANY PHOTO TO OPEN GALLERY
Artists selected for the exhibition: Lois Athearn (Vista), Marie Huggin (Oceanside), Joan Lohrey (Oceanside), Lee Tung (Carlsbad), Patricia Mills (Vista), Carolyn Robertson (Vista), Sonja Hayes (Vista), Su C. Balkcum (Oceanside), Susan Coppock (Vista), Patti Slattery (Carlsbad), Camilla Hanson (Escondido), Barbara Altevers (Vista), Jack Quintero (San Marcos), Karen Crowell (Vista), Gerald Don Wygal (Vista), John Meyer (Temecula), Rick Gauthreaux (Oceanside), Heidi Gauthreaux (Oceanside), Carlos Herrera (Vista), Don Bartletti (Vista), Justin Coopersmith (Carlsbad), and Don Fike (Vista).
For more information, visit vistapublicart.com or call (760) 643-6151.