The City of Vista has changed the way City Council representatives are elected and has switched from an at-large election to a district-based election system.
Beginning in 2018, the City's new by-district election system divides the city into four geographic sections. Voters in each district select one council representative who also lives in that district. The mayor will continue to be elected at-large by the voters of Vista.
How will by-district elections work?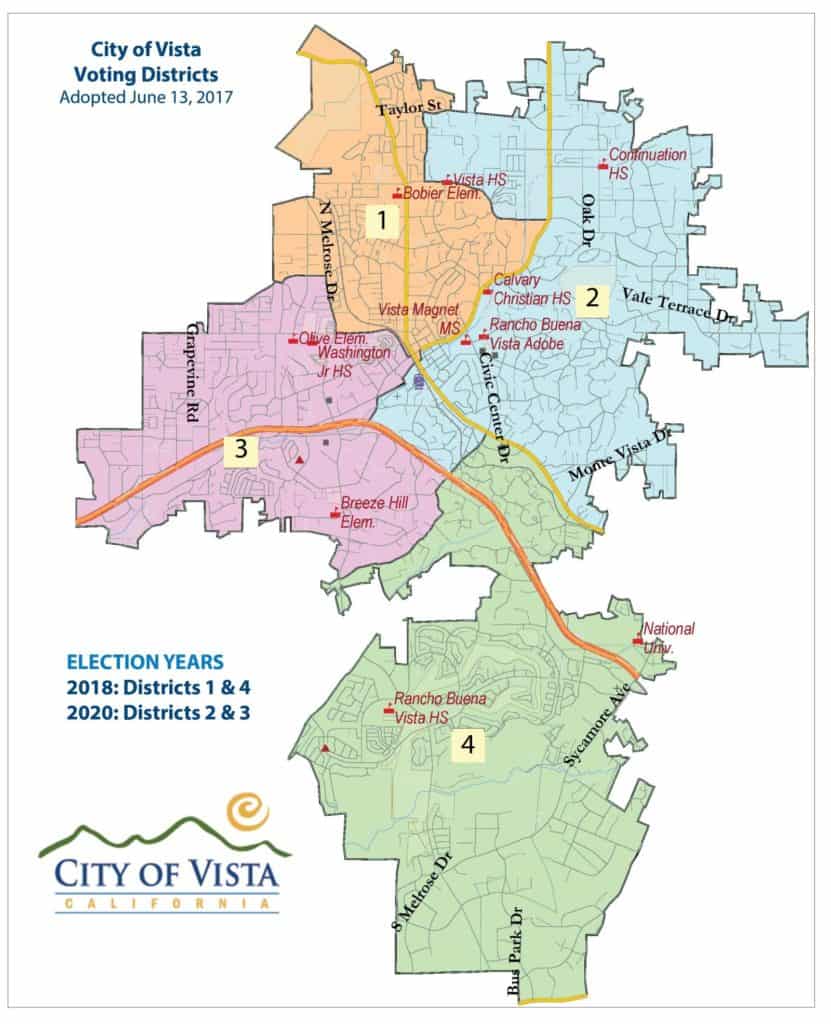 The district elections will be phased-in beginning November 2018, when representatives from Council Districts 1 and 4 will be elected.
This year in District 1, Deputy Mayor John Aguilera is running for re-election and his opponent is Corinna Contreras. In District 4, John Franklin is running for re-election and his two opponents are Tazheen Nizam and James Stuckrad.
The Mayoral seat is in the election cycle this year. Mayor Judy Ritter is running for re-election and her opponents are City Councilmember Joe Green and Dominic A. D'Agostini.
The following video interviews were conducted over the last three months. The purpose of the interviews are for you, the voters, to hear directly from the candidates and compare their views on the issues.

https://www.representvista.com/

http://johnjaguilera.com/

https://www.judyrittermayor.com/

https://joegreenformayor2018.com/

http://johnfranklin.org/