Thursday evening, July 27, 2017, the City of San Marcos Civic Center was a buzz with Chamber Members, VIP invitees from all branches of State and local Governments and local residents as they gathered for their "3rd Annual Meet the Elected Officials." The guests enjoyed music and food by Cocina del Charro.
Rick Rungaitis, CEO of the San Marcos Chamber greeted and spoke to the guests about growth opportunities, not only in San Marcos, but the neighboring cities, the County and the State. Mayor Jim Desmond also addressed the attendees along with California State Assembly Member Marie Waldron, Sam Abed, Mayor of Escondido, and Vice Mayor Rebecca Jones and Senator Joel Anderson of the Thirty-Eighth District. There were representatives from the Vallecitos Water District, SDG&E, University of San Marcos, Palomar College and the San Marcos Sheriff and Fire Departments.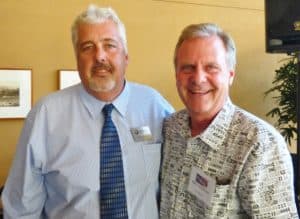 The Chamber's core mission is to build a strong local economy, promote the community, provide networking events, offer opportunities for business development, and represent business interests before government. The 3rd Annual Meet the Elected Officials event, hosted in partnership with the City of San Marcos, was an ideal opportunity to build success in each of the aforementioned Chamber missions.
This event would not have taken place without the cooperation of the San Marcos Chamber, City of San Marcos and the Sponsors of the event, Tri-City Medical Center, Palomar College, EDCO, San Marcos Discover Life's Possibilities, Childrens Primary Dental, Newland Communities, AT&T, Cox, Vallecitos Water District and Cocina del Charro.
http://www.sanmarcoschamber.com/