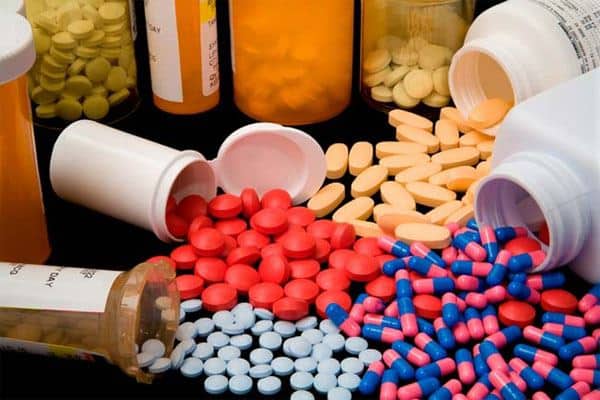 On Saturday, October 28, 2017, from 10 a.m. to 2 p.m., Green Oceanside is partnering with the North Coastal Prevention Coalition and the Drug Enforcement Administration to hold the 14th opportunity in 7 years to prevent pill abuse and theft by ridding their homes of potentially dangerous expired, unused, and unwanted prescription drugs.
Bring your unused medications for disposal to Tri City Hospital at 4002 Vista Way, Oceanside, CA 92056 (liquids, needles or sharps are not accepted; only pills or patches). The service is free and anonymous, no questions asked.
The City of Oceanside's environmental initiative, Green Oceanside, will also be distributing information regarding safe disposal of prescription medications as well as sharps and other household hazardous wastes.
This initiative addresses a vital public safety and public health issue. Medicines that languish in home cabinets are highly susceptible to diversion, misuse, and abuse. Rates of prescription drug abuse in the U.S. are alarmingly high, as are the number of accidental poisonings and overdoses due to these drugs.
Studies show that a majority of abused prescription drugs are obtained from family and friends, including from the home medicine cabinet.
In addition, Americans are now advised that their usual methods for disposing of unused medicines—flushing them down the toilet or throwing them in the trash—are damaging to our environment and pose safety and health hazards.
Last April, Americans turned in 450 tons of prescription drugs at almost 5,500 sites operated by the DEA and more than 4,200 of its state and local law enforcement partners. Overall, in its 13 previous Take Back events, DEA and its partners have taken in over 8.1 million pounds—more than 4,050 tons—of pills.
For information on how to properly dispose of prescription medications in Oceanside, and any of the City of Oceanside's environmental programs or services please visit www.greenoceanside.org, or download the Green Oceanside Mobile App available free from the apple and android stores.
About City of Oceanside's Zero Waste Program: The City of Oceanside is committed to waste diversion and recycling. Our goal is zero waste. To meet this goal we encourage everyone who lives, works or visits Oceanside to embrace the Road to Zero Waste. Reduce waste first, reuse and repair products as many times as possible, recycle or compost and rethink what products you use!
About Green Oceanside: Green Oceanside is a campaign dedicated to teaching residents and local businesses how to be better stewards of the Earth by recycling, reducing waste, composting, using water and energy efficiently, and preventing water pollution and litter.