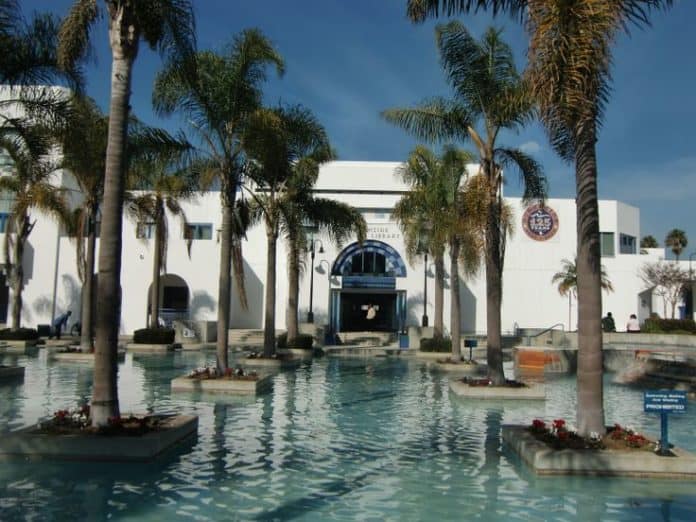 Live Recording of the PURRRcast Podcast at Oceanside Public Library
As part of Oceanside Public Library's "Feline Doggone Good About Reading" Summer programs for adults, the Library is excited to host a live recording of the PURRRcast Podcast on Saturday, July 29 at 2:00 p.m. at the Civic Center Library Community Rooms, 330 N. Coast Highway, Oceanside, CA 92054.  All ages are invited to come and listen to the live podcast, and learn how podcasts are made.
Based in Los Angeles, the PURRRcast Podcast features hosts Steven Ray Morris and Sara Iyer chatting with fellow cat enthusiasts about the furry little creatures they love. For this live recording, comedian Cassi Jerkins will join the hosts to talk about her four cats and about famous literary cats. Steven Ray Morris is a film and pop culture writer and producer of numerous podcasts, including the PURRRcast Podcast, which he has co-hosted with Sara Iyer since 2015.
This is a free program brought to you by the Friends of the Oceanside Public Library. For free tickets and for more information visit the library's website, www.oceansidepubliclibrary.com, like the Oceanside Public Library page on Facebook or visit https://purrrcastpodcast.eventbrite.com.