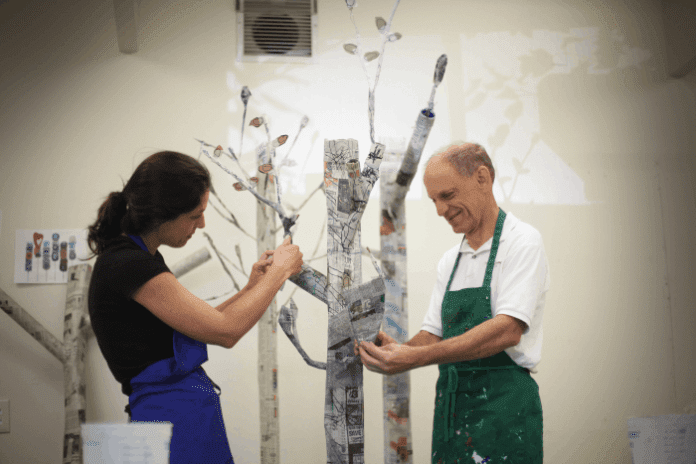 Sculpture Garden- Growth Grove: Diana Markessinis
Carlsbad Sculpture Garden located at 2955 Elmwood St. in the backyard of the City of Carlsbad's Communications Office.
Free
Monday-Thursday 9 a.m. to 4 p.m.
Growth Grove in an exhibition featuring work by Orange County sculptor Diana Markessinis. Seven of her organically-inspired sculptures will be on view at the Carlsbad Sculpture Garden beginning in October.
Markessinis is a Santa Ana based sculptor and fabricator especially known for welding organic forms out of salvaged metal. She received her Masters of Fine Art from California State University, Fullerton and her undergraduate degree in sculpture from West Virginia University, attending special workshops at the Pont-Aven School of Contemporary Art, France and the Haystack Mountain School of Craft in Deer Isle, Maine.
Markessinis has had her work permanently installed in the Park Santiago Nature Center in Santa Ana, The Artist village in downtown Santa Ana, The Rails for Trails Sculpture Garden in West Virginia and private residences throughout Southern California.