Something magical just happened in North County San Diego! It involves live music, art and the gathering of over 150 music fans, art aficionados, friends and family of an amazingly talented and charismatic performer named Sergio Gutierrez.
Sergio's Fine Art Gallery was slashed opened Saturday night with a highly anticipated swipe of a Japanese katana blade! The doors were thrown open after the artist cut one of his signature neck scarves (in place of the traditional "ribbon"), bringing to life a dream for the New Mexico native and San Diego transplant.
Sergio Gutierrez is a San Diego local musician and acrylic artist who has been performing and honing his crowd gathering skills since the age of fifteen. His story to success literally includes the stereo typical "trip to LA to make it big" in 2007. The journey to California and the lessons he's learned along the way ultimately put him on the path that landed him in San Diego where he just opened his very own Sergio's Fine Art Studio and Gallery with an entrepreneurial thinking friend at the Forgotten Barrel Winery, three minutes off the I-15 freeway in Escondido.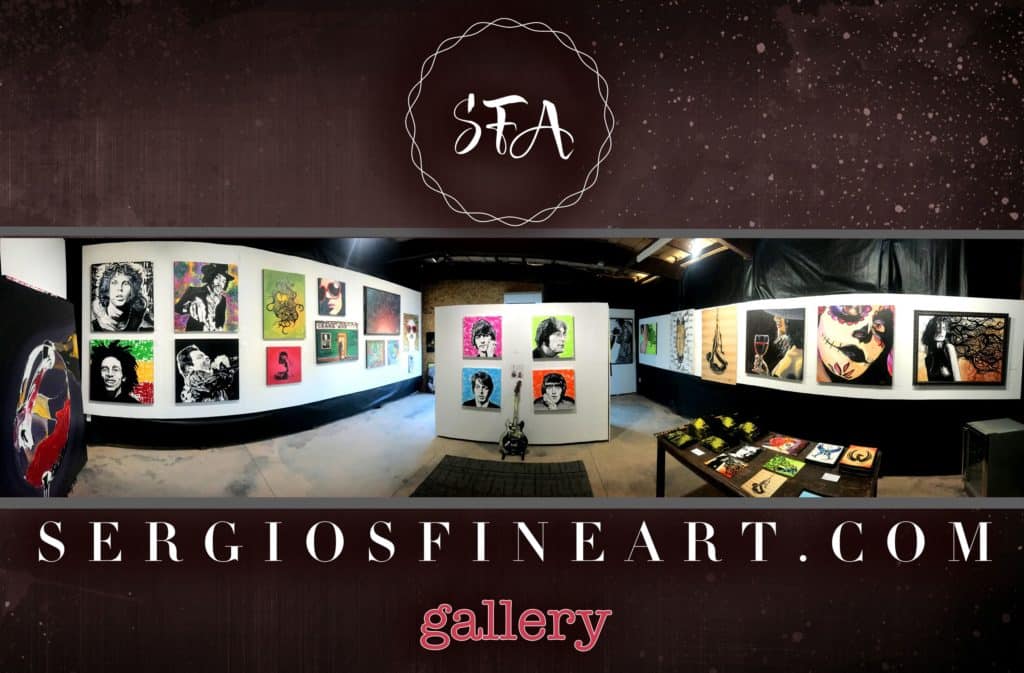 "Sergio delivered everything his fans have come to expect" said Jamie Looney of Vista. "He has such a passion for what he does. The connections he makes with his music and and the love he has for his art is truly amazing to see Live".
"I'm really blessed to have this opportunity open to me at the Forgotten Barrel", stated the Artist, as we walked through his 700 square foot Art gallery located inside the walls of a barn built a century ago. The Forgotten Barrel occupies the former Ferrara Winery which was designated a California historic point of interest in the 1970's and a Historic site by the city of Escondido in 1989. The winery, was established in 1886 as one of San Diego County's and Southern Califorinas first wineries. As we talked more with Sergio he expressed how much he appreciated the support from the community and the staff.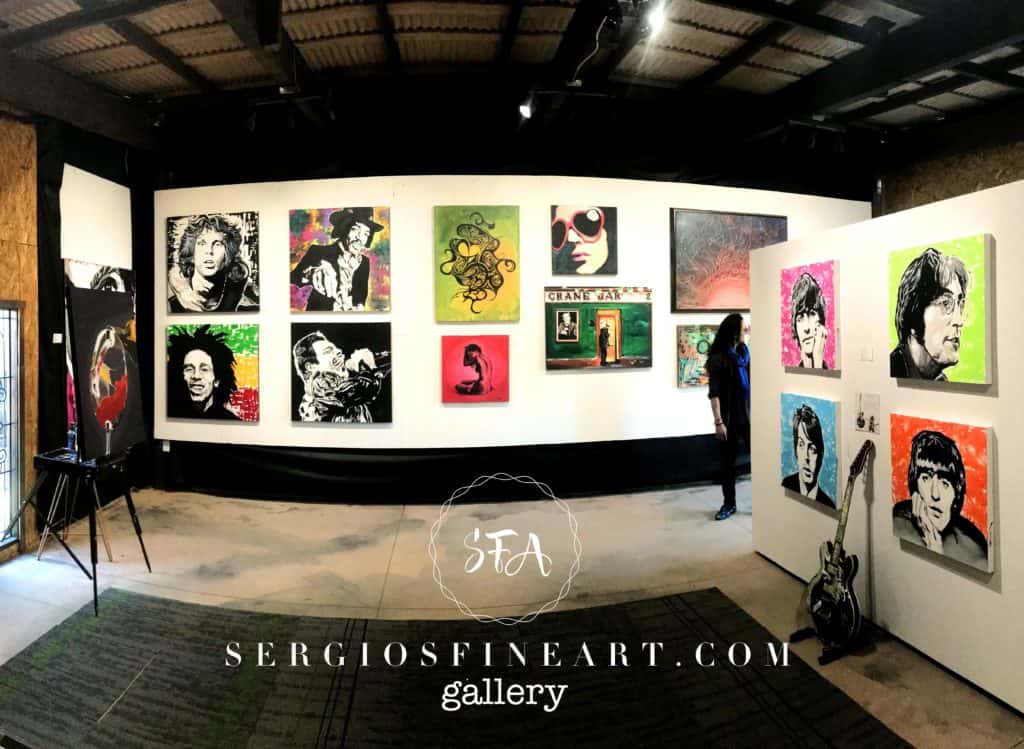 "I am so happy with the fact that most who attended didn't know Escondido had such a beautiful winery and now they do! I'm excited to see what the future brings for both the winery and the gallery. We are off to such a good start here, I can't wait to start planning our next event on March 30th", Looney said. The gallery plans to be open to the public Thursday thru Sunday for self guided tours and staffed at least two of those days in line with the wineries hours. Sergio will be on site creating in the studio intermittently and invites you to drop in and see what he's painting.
"We have been working hard on how to bring art, wine and music to a new level in San Diego, and I think we've got the right formula now in Escondido!".
Sergio's Gallery can be found just off the I-15 freeway at 1120 West 15th Ave Escondido, CA 92025.
For more information check out: