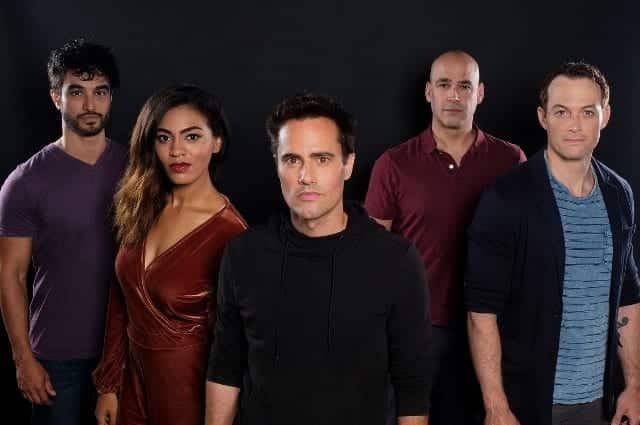 By Marcia Manna
"Through borders porous as a sieve, we let them come, we let them live," laments archdeacon Dom Claude Frollo in "The Hunchback of Notre Dame."
Sound familiar?
Though it's set in 15th-century Paris, the musical inspired by Victor Hugo's 1831 novel mirrors current times, which makes the upcoming Moonlight Stage Productions show especially relevant.
Opening Aug. 15 and playing through Sept. 1, "The Hunchback of Notre Dame" is both poignant and gutsy, an engrossing tale that ponders the personal and social consequences of succumbing to us-versus-them thinking.
But at the heart of this story are the relationships between four individuals, what actress Janaya Mahealani Jones describes as a "love square."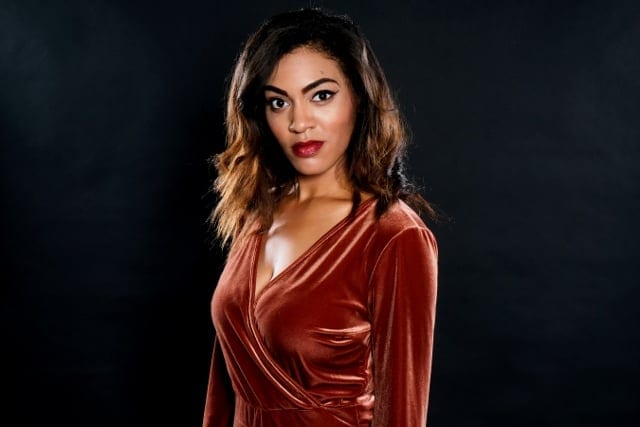 Jones plays the role of the beautiful gypsy Esmeralda, a woman who can twirl a skirt and work a tambourine with confident flair. Three very different men desire her.
There's Quasimodo (David Burnham), the lonely and deformed bell ringer, his uncle, the archdeacon Dom Claude Frollo (Lance Arthur Smith), and the handsome Captain Phoebus de Martin, played by Patrick Cummings.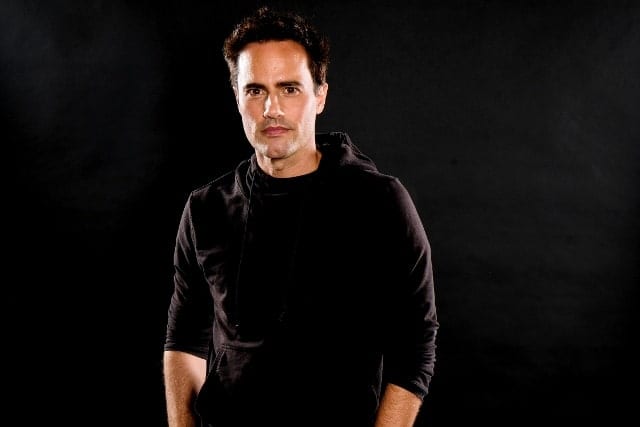 "Quasimodo takes care of Esmeralda," Jones explained.
"They are the best of friends, but he doesn't get that because she is the first girl who looks at him without any fear or disgust. Frollo is fighting his inner demons and he's in love with Esmeralda as well. Phoebus is who Esmeralda falls in love with in the end. He is absolutely wonderful. He's there with all that positive energy and radiance—and a smile that could end a world war."
The stage musical incorporates original text from Hugo's novel, the 1996 Disney film score by Alan Menken (Beauty and the Beast, Aladdin) and Stephen Schwartz (Wicked, Godspell), along with new songs (written for stage) by Menken and Schwartz.
When the show premiered at La Jolla Playhouse in 2014, it won three San Diego Theatre Critics Circle Craig Noel Awards.
This epic production includes a company of 60. Cast members supported by a 22-member choir perform on a stage that has been transformed into an imposing Gothic cathedral.
"The choir is just above us on the second level," said Jones.
"They sound amazing. Musical director and conductor by Elan McMahan is a goddess when it comes to crafting sound. So instead of song after song of big choral numbers, we have subtle and aching moments. There are so many colors she puts into this music."
Now 25, Jones grew up with the animated Disney version of "The Hunchback of Notre Dame" and even as a little girl, she was impressed by Esmeralda. She said it was one of the movies that always made her "feel better."
"I'm a mix of African American, Hawaiian and Portuguese," Jones said.
"Esmeralda is sympathetic to a lot of different people, regardless of how they look. She's so independent, loving and caring. Now that I'm an adult and looking at the life I have lived and the challenges I've faced, it couldn't be a better time for this show to come back into my life."
Jones said playing Esmeralda is a "dream come true" and that the special quality she brings to the part is her ability to illuminate her character.
"The show is dark and people die and there are so many touchy topics that emulate what is happening today," said the actress.
"We need that spark of light to get through all the crazy stuff that is happening in our world. Esmeralda brings light into people's lives. She helps people change the way they think. She brings out the humanity in everybody."
Tickets range in price $17-$57 and are on sale now through VisTix at (760) 724-2110 and online at moonlightstage.com.
­­­­­­­­­­­­­­­