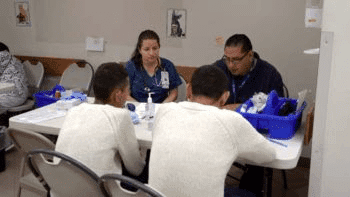 By Andy Tolley, County of San Diego Communications Office
Jun. 7, 2019 | 1:52 PM
County health care specialists have screened about 15,000 asylum seekers at the local temporary shelter with no signs of a slowdown. When the newest arrivals showed a spike in flu-like symptoms, our Public Health nurses quickly made a plan and made the adjustment.
Andy Tolley is a multimedia designer with the County of San Diego Communications Office.
https://www.countynewscenter.com/