Sage Patten – From the outside, the quaint Vista Way Cafe is half brick and half yellow wood paneling, located near Anza and E. Vista Way. As I walked inside, I stepped into the lobby where I wrote down my name on a notepad and the number of those who accompanied me. We were immediately greeted by Greg, whom I later found out was the proud Co-Owner along with his wife Elaine. Our party waited for five to ten minutes, which I feel is acceptable for a party of seven. Right away, I considered their four-star rating, believing it should be higher.
As soon as we were seated, I was asked my choice of beverage, by Amber Tinney, a bright sixteen-year-old waitress from the homey restaurant, who always has a smile on her face and creates a positive atmosphere for all. After our large party of seven ordered, we waited about twenty minutes before getting our food; although time flies by with the kids' menus including a little hidden-picture game for children under the age of twelve. All the while our drinks were frequently replenished by both Greg and Amber. Our waitress for this visit was the lovely Mary, the head waitress at the cafe for fifteen years. The food tasted just as good as their reviews, better, even.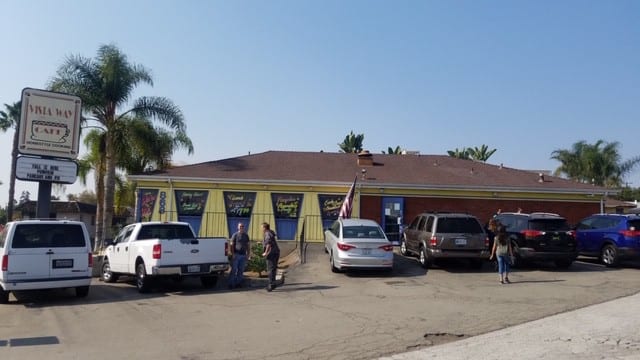 Per my mother, "This french toast is the best I've ever had!" which I believe since she devoured her plate. My dad's pick is the Lumber Jack, "It's a Real Man's breakfast."
"People who come here every week just make my day," said Greg, owner since 2003. The Regulars of the place, he called them. "I love seeing the joy my food brings them, and to see them smiling."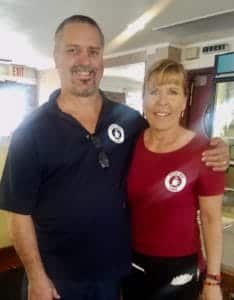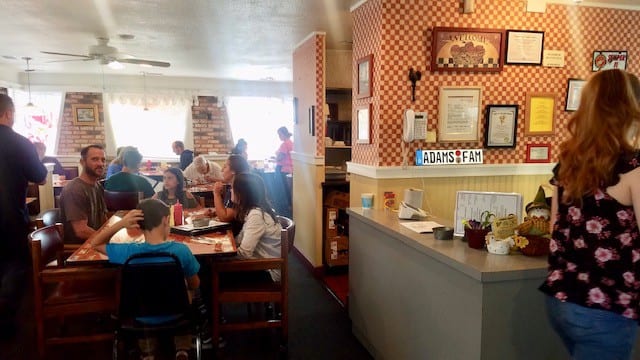 This cozy restaurant with Farmhouse decor makes my day, too! I would most definitely recommend this restaurant. Vista Way Cafe serves breakfast, lunch, dinner, soups, and salads.
Hours:
Monday 6:30am-2:00pm
Tuesday 6:30am-2:00pm
Wednesday 6:30am-8:00pm
Thursday 6:30am-8:00pm
Friday 6:30am-8:00pm
Saturday 7:00am-2:00pm
Sunday 7:00am-2:00pm
Phone: 760-758-1549
868 E Vista Way, Vista, CA 92084
Owners: Greg and Elaine Adams
By: Sage Patten of Bella Mente Montessori Academy