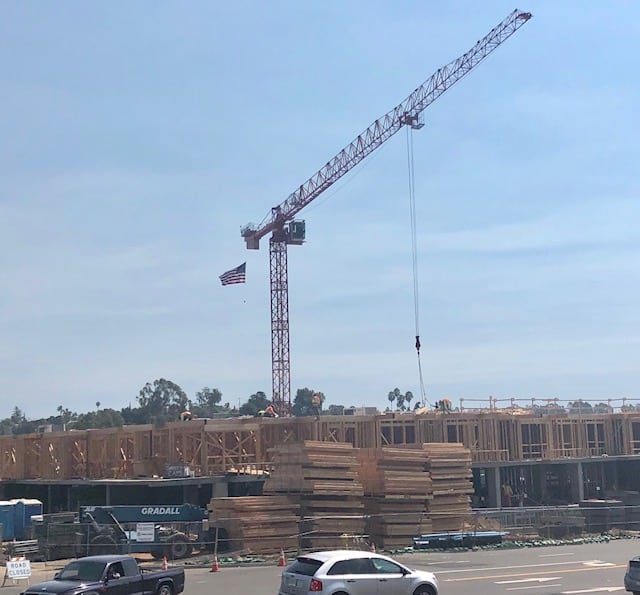 Hello neighbor. The Streetlights Residential Construction Team is very excited to be a part of this community and develop this wonderful project that will bring in new residences and businesses soon.
Our goal is to be a good neighbor to the community, foster relationships, and partner with you during the construction process. Our Monthly Construction Update will keep you informed of pertinent activities that may have an effect of vehicular traffic patterns and pedestrian re- direction.
We are aware of the parking sensitivity and have instructed our workers to park in areas away from businesses. Our number one priority is public safety.
The month of September will see the following activities:
Minor concrete operations. A trailer-based pump should be expected for this work
Framing operations will be ongoing. We should have two levels of wood framing completed at the end of this month
• Routine deliveries of wood materials can be expected during this month Mechanical, electrical, and plumbing infrastructure will be ongoing this month Expect to see scaffold being to be erected as the wood framing progresses
Storm drain work is occurring along North Santa Fe and Vista Village. There may be road closures during this month.