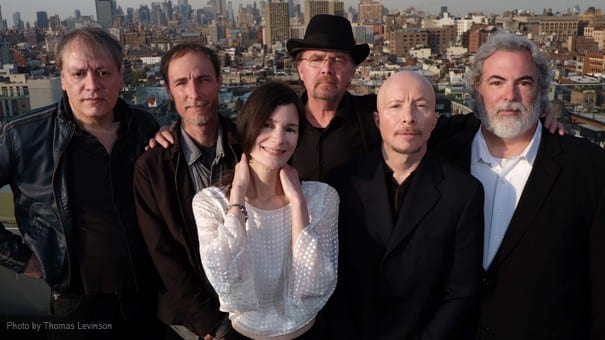 Concert benefitting Parkinson's research featuring the 10,000 Maniacs: a Multi-Platinum Group.
Gala. Dinner. Silent Auction. Opportunity Drawings.
Proceeds to benefit Summit for Stem Cell Foundation's efforts to support leading Parkinson's disease research project for a Victory Over Parkinson's.
​Parkinson's affects more persons than Multiple Sclerosis (MS) , Lou Gehrig's disease (ALS) and Muscular Dystrophy combined!
Funding for the required studies for FDA-approved clinical trials is urgently needed. The anticipated start date for the clinical trials is mid 2019.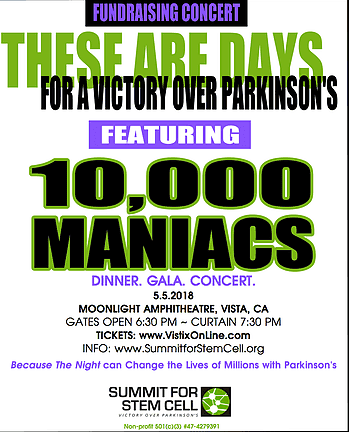 MAY 5, 2018
VISTA, CALIFORNIA
FOR TICKETS VISIT:

WWW.VISTIXONLINE.COM
or PHONE 760.724.2110
​Ticket prices range from $25 to $150
All ticket sales are non-refundable and final, rain or shine.
Summit thanks you for your support.
​SPONSORSHIPS CONTACT JENIFER@SUMMITFORSTEMCELL.ORG
or PHONE 858.759.1610