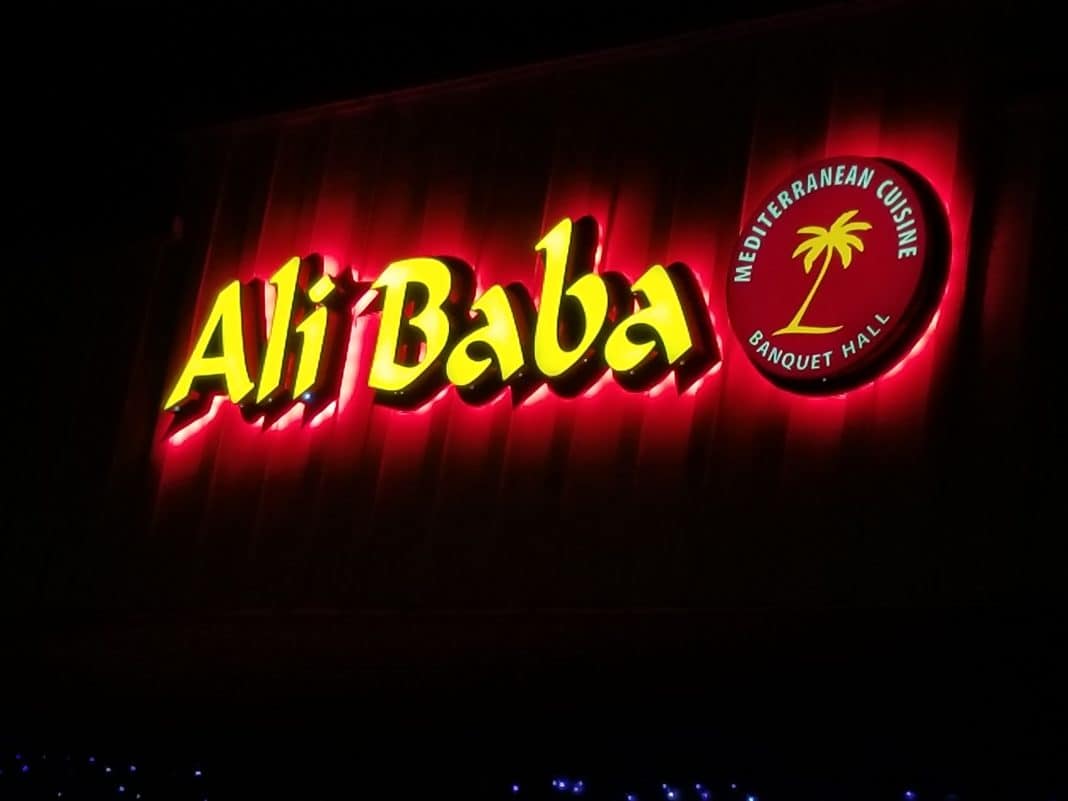 By Janene Forman – Authentic Mediterranean cuisine in the heart of Escondido, family style.
When I think about eating in Escondido, several good Mexican eateries come to mind, a few fancy dinner houses and wine bars… but never Mediterranean food. Ali Baba will change that for you.
The sit down restaurant is in a small strip mall on Mission, near Broadway. It is basically a big room, with some booths along the side of the place. There are tables in the middle, and a dance floor and bar on either end that can be used for large parties or banquets.
Ali Baba has a large take out business, since the food is offered in family style as well as ala carte. It is not a fancy restaurant, and doesn't have much ambiance, but the food is authentic and really really delicious.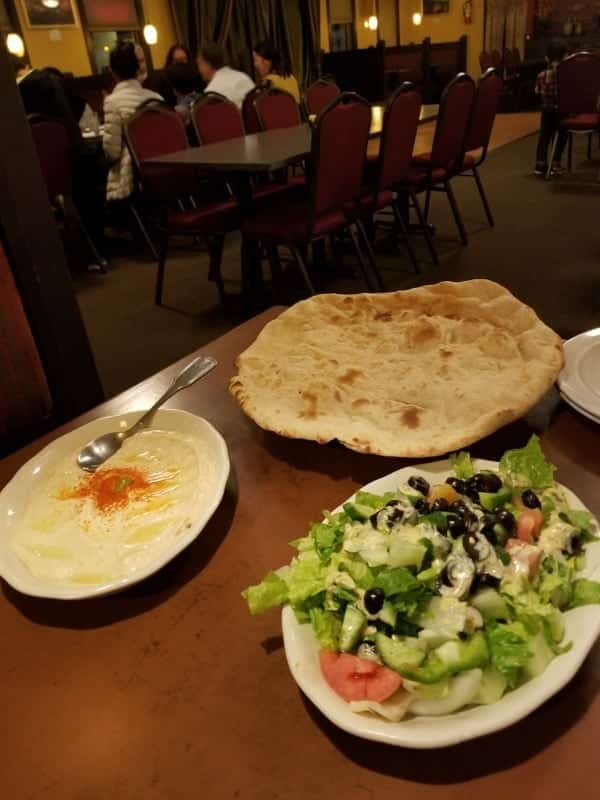 When we arrived and saw the menu with all its wonderful items, we were wanting to try everything. The server mentioned we could get a platter for two for $35.00 that included a salad, hummus and their famous flatbread. The platter itself was offering chicken kabob, beef kabob, chicken tikka and beef shwarma, chicken cream chop, rice and burgul. We got our wish! That is a lot of food for $35.00, and we obviously took at least one more serving home to enjoy later.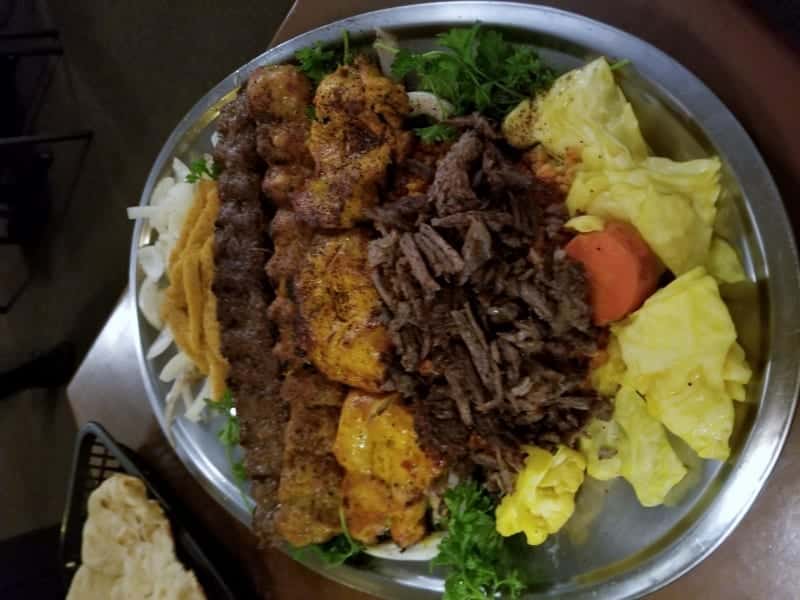 Now about the food. The hummus is very creamy and perfect with the fresh flatbread. The salad is extremely fresh and the dressing is a vinaigrette with a touch of mustard. Not the usual Greek/Mediterranean salad dressing. As I mentioned before, the portions are large, so don't fill up on just the salad, bread and hummus.
I really liked all the items on the platter, but I particularly liked the chicken tikka. I am used to getting beef kabobs and chicken kabobs at these types of restaurants, but have never had the chicken tikka. Chicken marinated in paprika, cumin, curry and lemon and other spices. Not to be confused with the Indian version, Tikka Masala…this chicken is not in a sauce, just marinated and grilled. What flavor! The rice and burgul (which I have never had before) also had great flavor. They also have a great kids menu along with a good selection of vegetarian dishes. Something for everyone.
So, when you are in Escondido, try this great family restaurant, come hungry and expect to take some home with you too.
• Ali Baba Mediterranean Cuisine and Banquet Hall
• 201 W Mission Ave, Escondido, California 92025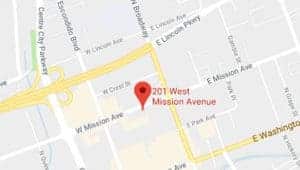 • Phone: 760-233-8717
• E-mail: welcome@abcuisine.com
• Website: abcuisine.com