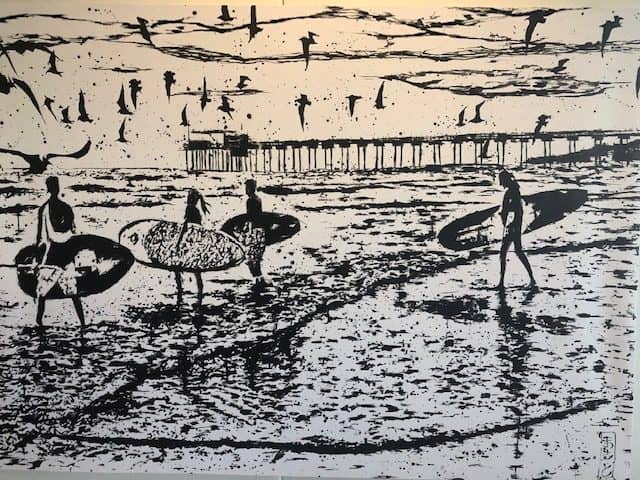 One of the silent auction items up for bid at the 4th Annual Hop Highway Brew Off, this Sunday, May 19th at Indian Joe Brewing is this painting entitled "Endless Summer".
The canvas, which measures 4 x 6 feet, and the painting itself are made by hand. The painting was done in India ink using chopsticks by our very own Fire Captain Matt Botz. Most recently the painting was exhibited at the City of Vista, CA City Hall for their employee art exhibit.
Do you still need tickets for this always fun event? It's not too late!! Please visit www.vistafirefighters.com and follow the link. All proceeds will benefit this years recipient, Osmond Nicholas from the Oceanside Police Officers' Association.