By Assemblymember Marie Waldron
This past year some of the worst wildfires in California history have killed 52 people, destroyed thousands of homes and scorched an area larger than greater Los Angeles. Surviving the Cedar (273,246 acres/ 2,820 structures), Witch (197,990 acres/ 1,650 structures), Cocos, Paradise and Lilac fires in San Diego has taught us a lot. Helping victims is our immediate priority, but we must develop policies that will prevent future mega-fires.
Utilities, insurance companies, attorneys are all actively involved in the Capitol. They all have proposals that, not surprisingly, pass the costs on to others – You. The public needs to be heard as well.
California has the toughest environmental standards, but our successes in reducing greenhouse gas emissions have been wiped out by the tons of carbon dioxide spewed by these wildfires! Our fuel load is off the charts. The threat of wildfires is growing by the day as millions of dead trees are filling our forests with fuel, vegetation management is lacking, and the high cost of water and storage in Southern California has allowed previously irrigated farmlands and groves to become dry tinder. I recall during the Guejito Fire (1993), the healthy avocado grove across the street from my home helped reduce spreading. We must also encourage cooperation between federal, state and local governments, tribes and individual landowners. A large percentage of our state is government land.
Of the $4.1 billion spent through California's cap-and-trade program, as of 2016-17 only 2% has been used for fire prevention and response activities. Compare that with billions of dollars spent fighting fires and rebuilding.
The Legislature adjourns for the year at the end of August. Interest groups can continue to put their stakes in the ground, but every minute delaying a real comprehensive plan puts us all at risk.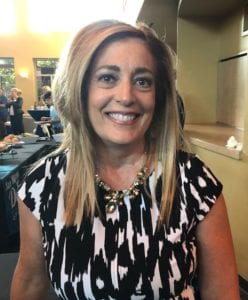 .
Minority Floor Leader Marie Waldron, R-Escondido, represents the 75th Assembly District in the California Legislature, which includes the communities of Bonsall, Escondido, Fallbrook, Hidden Meadows, Pala, Palomar Mountain, Pauma Valley, Rainbow, San Marcos, Temecula, Valley Center and Vista.