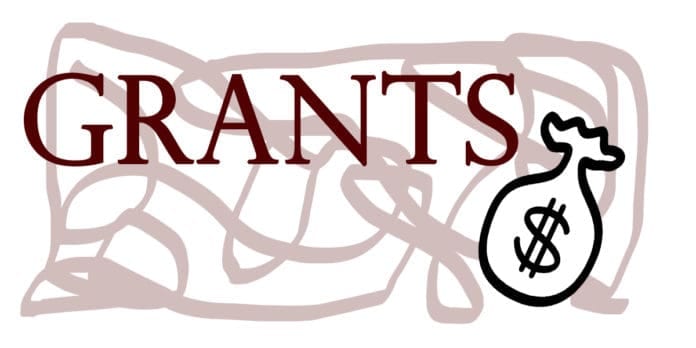 2018 Community Arts Grants Recipients
The City of Carlsbad's Cultural Arts Office has awarded 29 Community Arts Grants totaling $78,000, for 2018.
"Carlsbad residents have told us time and again that a thriving cultural arts community is a priority," said Community Arts Coordinator Megan Gilby. "We evaluated our application process and determined there were opportunities to simplify and encourage more organizations, schools and individuals to pursue grants that would support their success and help fulfill the needs of the community."
At a Glance
The grants are awarded to nonprofit organizations, schools and school-related organizations for visual, media, literary and performing arts projects taking place in Carlsbad. The Cultural Arts Office offered a redesigned application process, as well as new funding categories in 2018.
The grants program supports projects and activities in all artistic disciplines that provide quality arts and cultural programming to Carlsbad residents and visitors. Their purpose is to:
o Reinforce the artistic and cultural opportunities and experiences for residents
o Provide arts education opportunities for all ages
o Encourage new arts programs and emerging organizations in Carlsbad
o Support arts and cultural organizations and promote Carlsbad as a vibrant, creative community destination for visitors throughout the world
The following groups and organizations are receiving grants in 2018. Some received more than one grant:
o Bryan Snyder, Carlsbad Art Wall
o Carlsbad Educational Foundation
o Carlsbad High School ASB (Drama)
o Carlsbad High School Band Boosters
o Carlsbad High School Choral Boosters
o Carlsbad High School Film Academy
o Carlsbad Music Festival
o Carlsbad-Oceanside Art League
o Friends of Hope Elementary School
o Intrepid Shakespeare Festival
o Jefferson Elementary School PTA
o La Costa Canyon Color Guard
o La Costa Canyon HS Winter Percussion
o La Costa Meadows Elementary PTO
o Mainly Mozart
o Museum of Making Music
o New Village Arts, Inc.
o North Coast Repertory Theater
o Olivenhain Pioneer Elementary
o Playwrights Projects
o Poinsettia Elementary PTA
o Sage Creek High School Drama Dept.
o Sage Creek High School Jazz Club
o San Diego Dance Theater
o San Diego Guitar Festival
o Valley Middle School Choral Dept.
o Arts For Learning San Diego
More Information
Grants are awarded in two classifications: Arts Organizations and Educational Institutions and Affiliated Groups. Arts Organizations may apply in three categories: Arts Projects, Arts Education and Capacity Building. There is no limit to the number of applications schools can submit, but all awards have a funding limit of $1,500.
fund requests by arts nonprofit organizations for specific project activities such as performances, exhibitions, residencies, workshops or lectures in all artistic disciplines that provide arts opportunities to people in Carlsbad. Arts Education grants fund any arts activities in schools presented by an Arts Organization. Capacity Building grants are designed to help an arts organization with actions that improve internal effectiveness in terms of organizational and/or financial stability, strengthens community impact, or supports the execution of the mission more effectively.
Carlsbad schools and eligible school-related organizations grants support in-class and before/after-school projects involving professional artists, including artist-in-residence activities, collaborative programs and events by student artists that are open to the public, as well as support for activities of school-based, student extracurricular organizations that the public may attend.
In addition to the above categories, the Cultural Arts Office is excited to announce a new, year-round micro-granting opportunity for arts projects. The Special Opportunity grant category will accept applications throughout the year for schools and organizations with a funding limit of $500.
Even More Information
For more information, contact Megan Gilby at 760-602-2081 or megan.gilby@carlsbadca.gov