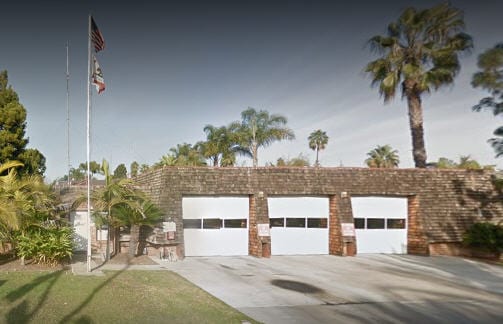 The City of Carlsbad has hired Schneider CM, Inc., to provide construction management services during the design and rebuilding of Fire Station 2, a 50-year old building located in a neighborhood near the Omni La Costa Resort and Spa in southern Carlsbad.
Carlsbad voters approved the rebuilding project by 71 percent during last November's general election. Under a law passed by voters in 1982, the City of Carlsbad may not spend more than $1 million in general fund money to purchase or improve city property without first getting voter approval. The fire station project is estimated to cost between $7.5 million to $10.5 million.

Since the new station was approved, the city has hired the architectural firm Domus Studio Architecture, Inc., to begin the initial design of the project. In October the city held an open house for neighbors in the area around Arenal Road and El Camino Real to review the potential designs and get input.

According to Fire Division Chief Mike Lopez, the focus of the design work is to balance function with an appearance that fits in with the residential neighborhood. Although the design work is still at the conceptual stage, some key decisions have been made, such as keeping the station at its current location.
"We are looking at a two-story station design that makes very efficient use of the space so that we can remain within the city owned land," said Lopez. "This will save taxpayer money since we won't have to purchase any new property."
Fire Station 2 is one of the older fire stations in Carlsbad and no longer meets current needs:
The garage is too small to fit today's fire trucks and other modern firefighting equipment.
The wood shingle siding does not meet current building and fire codes.
The building does not meet current earthquake codes.
The building design doesn't provide enough separation to protect against diesel fumes and other carcinogens in the garage from getting into the living quarters.
There are no separate accommodations for male and female firefighters.
The station was originally built to accommodate 1 full time firefighter and today houses five.
Once the initial station design work is complete sometime next year, the city will advertise for firms to complete the design and construct the new station. Construction could start as soon as 2019 and will take about 12-14 months to complete