On Monday, January 15, 2018, the North San Diego County Branch of the National Association For the Advancement of Colored People (NAACP) held their annual Community Prayer Breakfast honoring Dr. Martin Luther King Jr. Dr. King was an American Baptist minister and activist who became the most visible spokesperson and leader in the civic rights movement from 1954 through 1968 and his legacy continues to lead today.
Over 300 community and spiritual leaders, elected officials, and citizens who collectively believe in the principles advocated by Dr. King gathered at the QLN Conference Center at 1938 Avenida Del Oro, in Oceanside.
Robert Jenkins, NSDC Vice-President welcomed the guests. Minister Terron Sumpter, the Rise Church of Oceanside, provided the Invocation and the Pledge of Allegiance was given by Stephen Davis, Montford Point Marines and Aniya Feazell, NSCD Youth Council. Breakfast was then served by Elijah's Catering – San Diego.
A dramatic and stirring interpretive dance presentation was performed by Shakira Robinson.
Gerald Hampton introduced the event speaker, Robert P. Howard, Human Rights Advisor. His presentation was thought provoking and brought many responses from the crowd.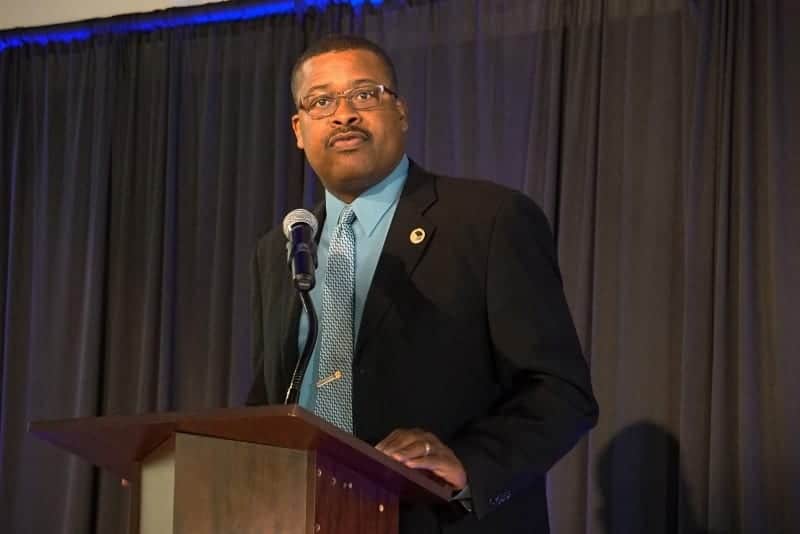 The City of Oceanside Dr. King Community Award Nominees were:
Satia Austin/Community Activist, NAACP Official, Educator
Gigi Gleason/Community Volunteer
Larry Hatter/Community Activist
Valerie Pemberton/Community Leader & Volunteer
Genevieve Wunder/Community Volunteer
Anne Speraw/Community Leader
Chuck Lowery, Deputy Mayor City of Oceanside, presented Larry Hatter as the winning nominee recipient of the City of Oceanside MLK Service Award and Satia Austin, NSCD President, finished the ceremony with closing remarks.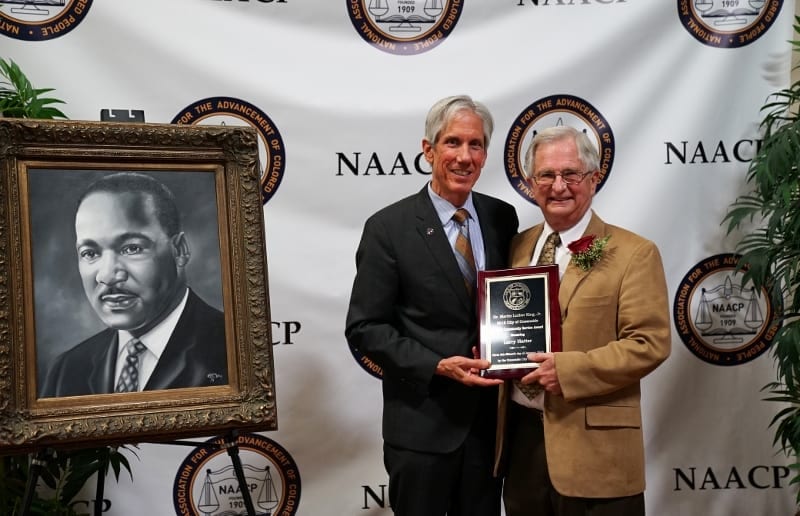 The event was supported by Tri-City Medical Center and sponsored in part by AT&T, the City of Oceanside and MiraCosta College.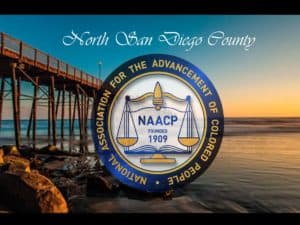 www.nsdcnaacp.org
PO Box 5786, Oceanside, CA 92052
760-754-9686