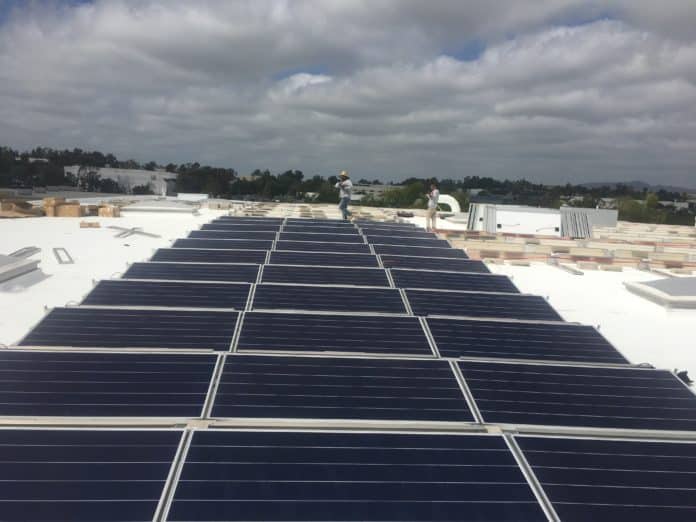 Local solar company, Cosmic Solar (winner of Vista Chambers Hero of Vista Small Business of the Year 2019), broke ground on a 470 solar panel installation at local equipment packaging facility, Accutek, here in Vista, California. This 162 SunPower kilowatt system will generate more than 250,000 kilowatt hours a year and will have an estimated "payback period" of 2.8 years, meaning the
investment will pay itself back in less than three years.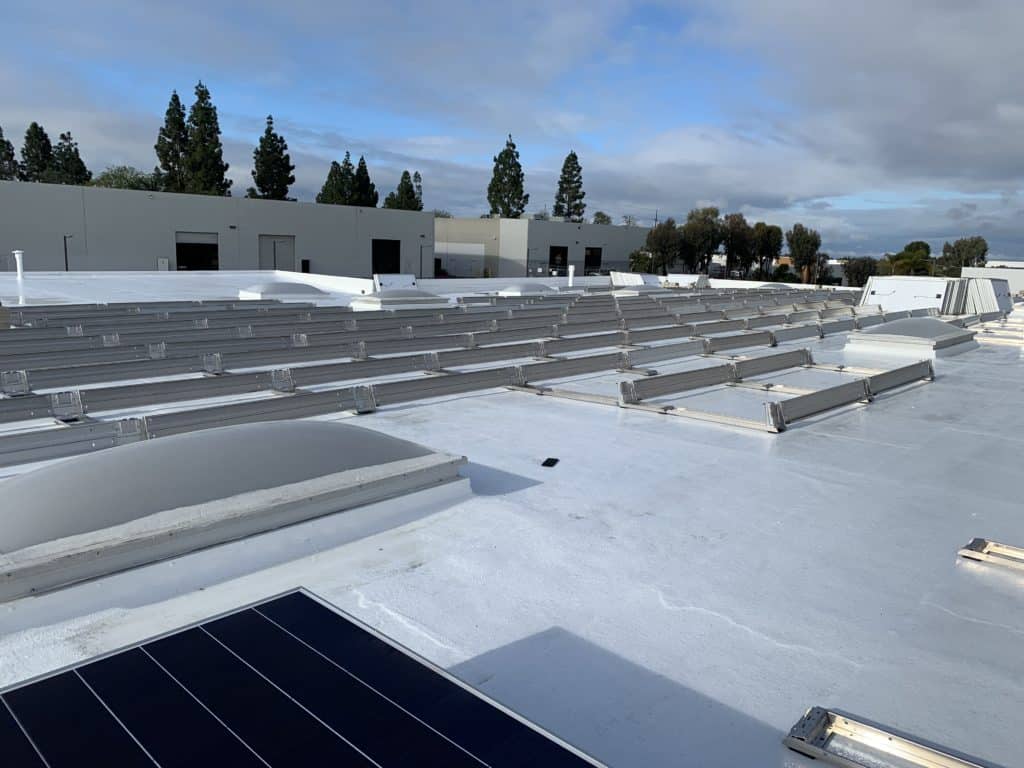 The system is composed of high quality SunPower P-17 series commercial solar panels that sit in a fully ballasted system, meaning there are no roof penetrations, and is weighted down on the roof by use only of concrete blocks. Various structural, electrical and mechanical engineering methods are used to determine wind loads and to keep the system planted firmly on the roof slope with high wind loads without actually making any holes anywhere. This allows the roof to maintain its full integrity, as well as any original manufacturer warranties.
Accutek Packaging Equipment Companies, Inc. is one of the largest privately held packaging machinery manufacturers in the United States. They are a leading developer and manufacturer of complete turnkey packaging solutions and offers a wide variety of packaging equipment that can be custom tailored to each unique product, including filling machines, capping machines, labeling machines, conveyors, and complete packaging systems.
https://us.sunpower.com/
https://www.cosmicsolar.com/
https://www.accutekpackaging.com/
Cosmic Solar Named 2019 Heroes of Vista 'Small Business of the Year' by Vista Chamber