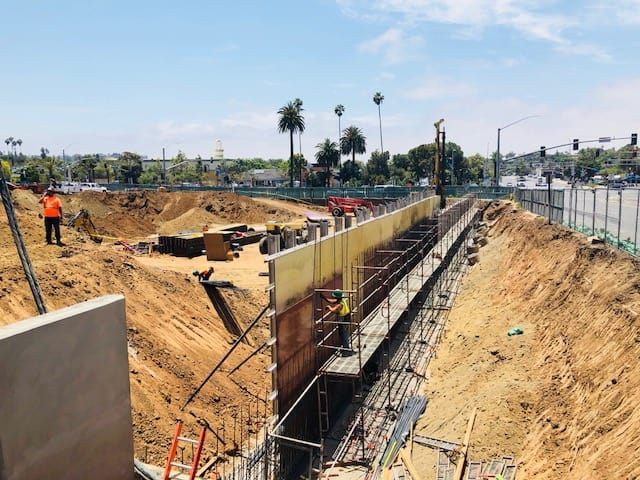 The Streetlights Residential Construction Team is well underway with construction activities.
The month of June will see the following activities:
· Retaining wall, storm drain, and pile driving activities
· Continuation of excavation of parking garage
· Excess Soil hauling
The staging area for our trucks is located on the Cal Trans lot on the south side of Highway 78 so trucks will not be idle on the streets surrounding the projects. However, due to logistics,
the city has granted them the daily closure of Indiana St. between Vista Village and Main St. so trucks may enter and exit the site.
This is necessary due to the wide turning radius needed. This is only a daily closure, so the street will reopen at the end of the work day.
CLICK ON ANY PHOTO TO OPEN GALLERY
The Streetlights Residential Construction Team will continue to communicate to the community if there will be any changes to traffic and pedestrian
patterns surrounding the project as they occur.
Construction Update -May 2018 at 100 Main, Vista WATCH VIDEO