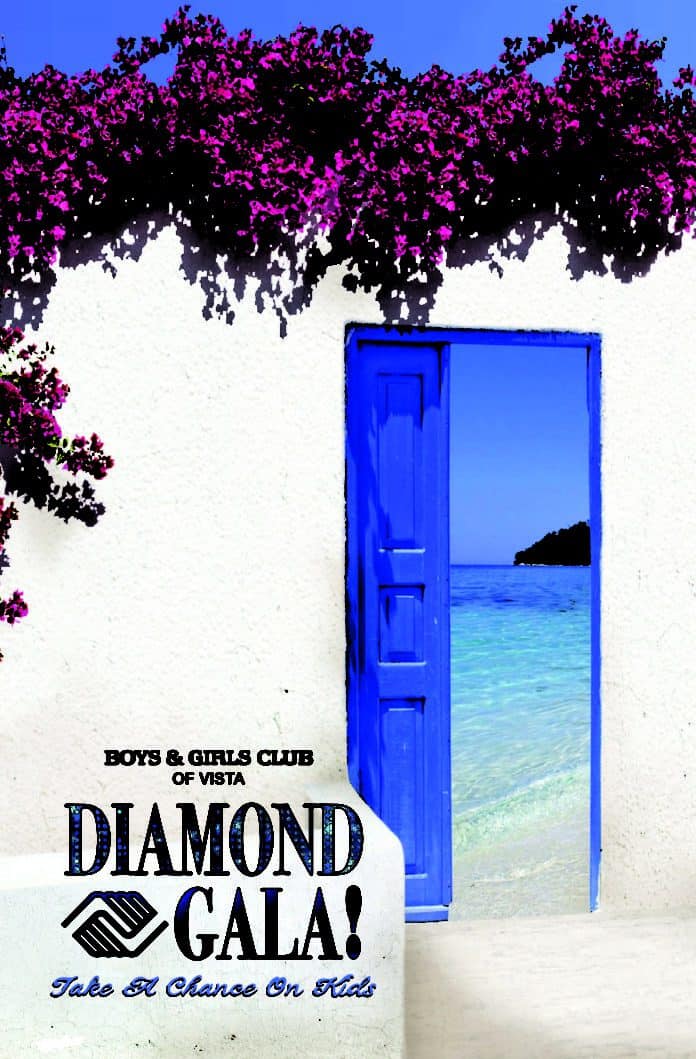 Vista, CA- The Boys & Girls Club of Vista invites you to join us for our Diamond Ball Gala "Mamma Mia" on Saturday, May 12 at the Sheraton Carlsbad Resort and Spa. This annual event features Club member entertainment, music, casino-style games, both a live and silent auction. The evening will begin at 5:30 with the silent auction and reception.
"The Diamond Gala is a wonderful event for a great cause" says Sarah Holt, Board Member and Gala Chair, "the Boys & Girls Club of Vista is doing an amazing job encouraging our kids to work toward their full potential. Please join us for a fabulous evening to benefit some incredible kids!"
The Emcee for the evening is Anne State. Anne is the PR & Community Outreach Manager for Lifesharing, a Donate Life organization which connects organ donors and recipients in San Diego County and beyond. She is also an Emmy award-winning journalist, formerly with "The Now San Diego" on 10News, and before that, NBC San Diego.
According to Matt Koumaras, CEO of the Boys & Girls Club of Vista,
"The money raised at the Gala enables the Club to provide engaging and enriching out of school experiences for the kids in our community who need the most support. Members pay just $50 a year to join, but the actual cost is $577 per child. Events like the Gala help us to "fill the gap" to continue offering high quality programs in support of Vista's kids."
Tickets are available at $200 per person; $1,350 per table of eight and include appetizers, dinner and casino-style games for prizes. To order tickets visit www.bgcvista.org or contact Ellen Clark at ellen@bgcvista.com or 760-724-6606 ext. 12. Sponsorships are also available.
Premier and Contributing Sponsors for the evening include U.S. Bank, Watkins Wellness and DEI's Forte for Children.
About the Boys and Girls Club of Vista
Since 1963, the Boys & Girls Club of Vista's mission is to inspire and enable all kids ages 5-18 to help them reach their full potential as responsible and productive citizens. The Boys & Girls Club of Vista serves over 2500 youth ages 5-18 and provides outcome-driven programs that emphasize academic success, good character and citizenship, and healthy lifestyles.
For more information, please visit http://www.bgcvista.org