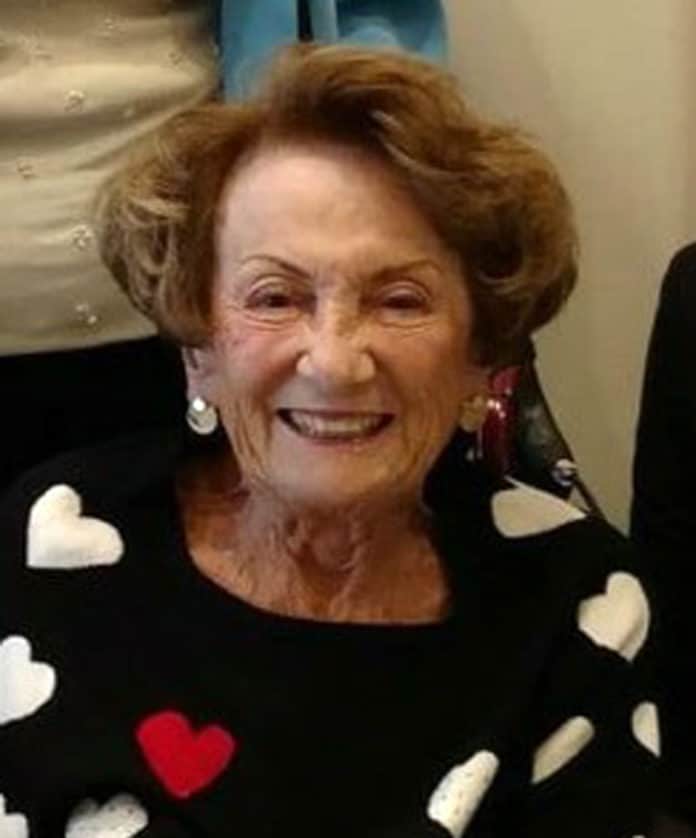 Diane Yvonne Elsinger Eckert, 85 of Vista, passed away early Sunday morning, December 16, 2018, at home in Vista after a long infirmity.
Born February 5, 1933 to Robert and Myrna Elsinger, she was born and raised in Vista, attending Vista schools and graduating from Vista H.S. in 1952. She attended Stephen's College, a two-year college in Columbia, Missouri. Returning home the summer after graduation, she met Paul Eckert of Eckert's Moving & Storage, who had been hired to move her belongings back to California from Missouri.
"I told people, 'That's the girl I'm going to marry,'" recalled Mr. Eckert
They married on December 28, 1954.
Diane is survived by her devoted husband of 64 years, Paul Eckert, her son Robert Eckert of Edgewood, Texas, daughter Paula Nix of Vista, only sister Nanette Elsinger Marvin as a living realitive and her beloved grandchildren, Barry Nix, Alicia Nix, Jonathan Nix, Torrey Eckert, Kaitlin Eckert, and Lindsey Eckert. "Her grandchildren were the pride and joy of her life," said Paula Nix. She also leaves behind five great-grandchildren, Olivia Nix, Hannah Nix, Nathaniel Nix, Elijah Nix, and Hunter Eckert.
Diane was a talented dress designer who had one of her designs bought by Vogue to be made into a pattern. After marrying, she directed her talents to raising her family and being active in her community. Proud of her Vista roots, she was active in the Vista Chamber, the Boys & Girls Club of Vista, The Vista Historical Museum & Society, the Vista Garden Club and other local organizations. She was part of a group that fought to get a 562-foot-long mural painted depicting Vista's history on the facades behind Main Street.
Creative and always active, Diane lit up a room with her smile. She loved shopping, desserts, a glass of wine before dinner, sewing, gardening, pie-making, and travelling the world. A gracious hostess, she particularly enjoyed entertaining family and friends. She remained close to many of her Vista classmates and enjoyed planning their Class Reunions.
A memorial service will be held on Diane's birthday: February 5, 2019 at 10 a.m. at Grace Anglican Church, 701 West Street in Oceanside, followed by a Celebration of Life and Birthday Party at El Camino Country Club, 3202 Vista Way, Oceanside. Diane loved flowers. The family requests flowers be sent to Grace Anglican Church for her service in February.