Thursday, October 11, 2018 – 5pm to 8pm
Don't miss out on this year's banner "foodie" event – Taste of Carlsbad Village. Tickets are on sale HERE. Also, connect with us on Facebook and Instagram for the very latest updates on Taste of Carlsbad Village now until the event takes place. Follow us on Instagram (@carlsbadvillage) where a $5 discount coupon code will be released the morning of September 4th for 100 lucky customers.
We are thrilled to have just about every restaurant from last year joining us again this year and excited to welcome a few new eateries as well! This year's participants will be listed starting September 1st. Participants from last year's event are listed below.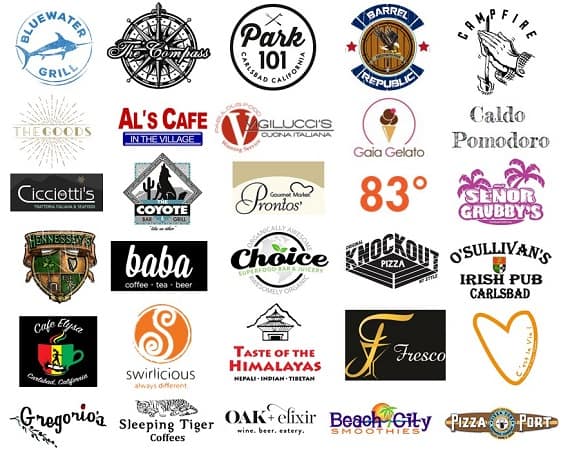 PHOTOS OF 2017 TASTE OF CARLSBAD