Oceanside: Brooks Theatre Gallery will present an opening exhibition ,"Heritage" during the First Friday Art Walk, Oceanside on October 4, 2019, 5-9pm. Free to the public.
Cheryl Ehlers will be joining the members of the Sargent Art Group, and be presenting art unique to the Appalachian culture which coincides with the Oceanside Theater Company's production, Foxfire, set in the mountains of the Appalachians; the production is an anthology of wisdom and simplistic lifestyles. Much of the fascinating Appalachian lore woven into the play is drawn from the famous Foxfire books, the outgrowth of a north Georgia high school project in the '60s that helped keep Appalachian culture and tradition alive through oral history. What is the price of Heritage?
Ehlers, paintings Last of the Granny Witches and Blue Mountain Music will be on exhibit during the Oceanside Art Walk and the Brooks Theater Gallery Foxfire performances, 217 North Coast Highway, Oceanside, CA 92054, October 4 – 30, 2019. One must be intrigued by the art piece "Last of the Granny Witches". These are a peculiar breed. Their roots grow deeper than the cedars, and yet they don't know precisely where or who it is that we grew from. They are a mystery as old as the hills themselves, and it doesn't take much figuring to know that they are enigmas of intentional design and destiny. These are magic women, healers of wounds, tellers of fortunes and hex casters who never considered themselves anything but noble, proud and God-fearing, The blood in their veins is laced with old magic and the secrets of the noble servants before them. Myself, growing up around many cultures, steeped in numerous folk traditions, I feel somehow connected – linked to them. I learned young, how to connect with one's emotions, passions, and joys of past and present life's experiences, and embody them in my art. It has made me what I am today, a survivor, healer and a visionary.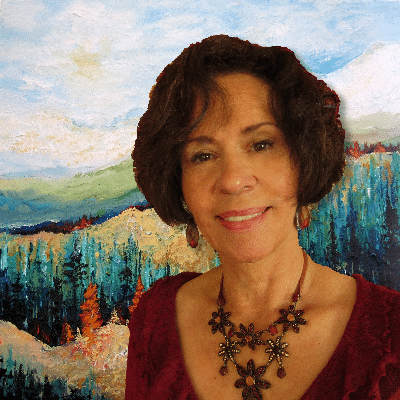 Ehlers is .an accomplished and award winning artist. She participates with many art organizations worldwide that reach out to educate communities on the values of art. In 2009 Ehlers founded The Stardust Arts, a youth art program serving undeserved children that obtained recognition from the California State Assembly and the San Diego County Board of Supervisors for her contributions to the art community. She uses her talents to make a difference in the lives of those around her. "Doing what I love, and touching lives is magical and very rewarding," expressed Cheryl. www.cherylehlersart.com. Foxfire show dates are: Friday, Oct. 11, 18, and 25 at 7:30 pm, Saturday, Oct. 12, 19, and 26 at 7:30 pm, Sunday, Oct. 13, 20, and 27 at 2 pm. For performance information contact Curator, Brooks Theater Gallery, Oceanside Theatre Company, 760-994-5975, cnaegele@oceansidetheatre.org