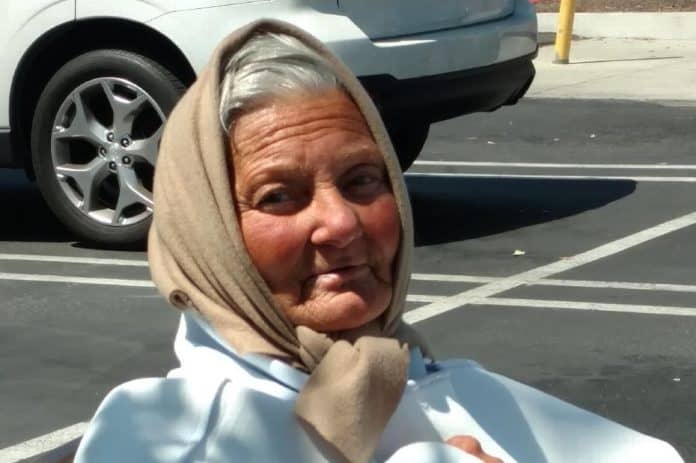 Maria "Mariana" Georgescu from Romania, born June 7, 1951-May 12, 2018, passed away peacefully in her sleep last Saturday morning due to medical issues.
Please join in a celebration of her life and honoring her memory. A gathering will be held for her on June 7th from 5:00p.m. to 7:00p.m. at Starbucks, 251 S. Melrose, Vista 92081.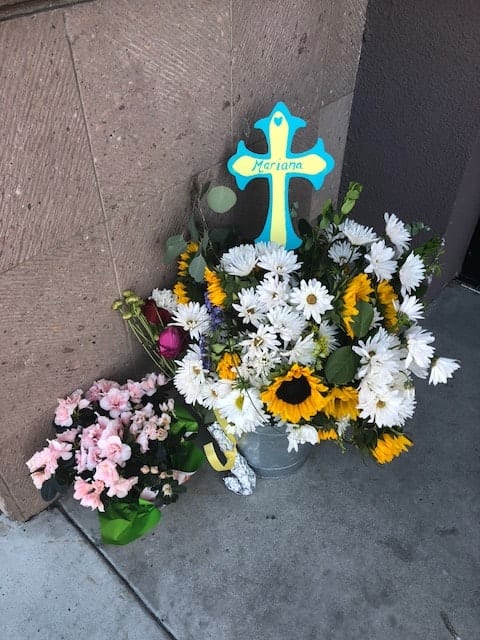 Karen from Breeze Hill said, "Mariana was from Romania and spoke 3 languages, she was beautiful and traveled the world. She had food allergies and didn't trust many people especially American doctors. She thought the meds they gave her for her foot and legs were bad so she wouldn't take them.
All she wanted was a place with a kitchen so she could cook Romanian food for herself and to take a bath.
If you bought her a sandwich with lettuce, good chance she would throw it at you because it hurt her stomach. She didn't like closed toed shoes. She liked clothes and she went through umbrellas and purses like no other. She was a good friend and always gave me a list of things to get for her and people to call, or I'd charge her phone. After the list was taken care of we would talk and laugh, 3 languages at one time, it was fun trying to keep up with her. My kids and I will miss her."

Sabrina said, "I went by to give her some warm items. She took the coat and I offered her a bedspread…She took it from me, sniffed it and promptly handed it back! It did smell a little musty but not dirty….I never laughed so hard. My stuff got rejected by a homeless person because of the smell….too funny….Rest her soul."
Mariana was part of the Vista community for well over 20 years and will be missed. Her smile will always be remembered along with her kind and caring heart. She has impacted so many of our lives and we are all better off for having known her. So many people have come together to share her life story that were touched by her.
She frequented the Vista Farmers Market and Starbucks and everyone that did talk to her said she was very sassy but also giving and sweet.

Thank you to all that have showed your kindness to her through the years.
A GoFundMe page has been started to raise money for her cremation and services. The goal is to raise $1,500.00 to cover all expenses.
https://www.gofundme.com/marianacelebrationoflife