Oceanside, Calif. — June 10, 2018: The 24th Annual Oceanside Independence Parade, set for Saturday, June 30, 2018, will honor three Hometown Heroes. Starting at 10 a.m. at the intersection of South Coast Highway and Wisconsin Avenue, the parade will travel north on Coast Highway to Civic Center Drive. More than 100 parade entries are expected to march, roll, walk and drive down historic Highway 101.
One of three Hometown Heroes to be recognized is Duane Coleman, superintendent of the Oceanside Unified School District. Coleman, who came to Oceanside as an infant, has held teaching and administrator positions in North County since 1984. In 2002, he became principal of Jefferson Middle School and then served in executive positions in the district before taking the top job in 2014. Coleman is retiring this month.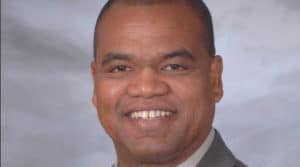 "Our 'Hometown Heroes' theme was selected to celebrate those like Coleman who have made an extraordinary difference in the Oceanside community. Come out in your best patriotic duds and wave your American flags as we pay tribute to them, along with our nation, our city and our local businesses."
"We owe so much to our Oceanside community partners and parade sponsors," said MainStreet Oceanside's executive director, Rick Wright. "Without their support, it would be very tough to continue the legacy that this parade represents to our city residents."
A local tradition since 1892, the Oceanside Independence Parade is also made possible by the assistance of over 100 volunteers. To volunteer in the parade, complete the volunteer application at www.oceansideparade.com.