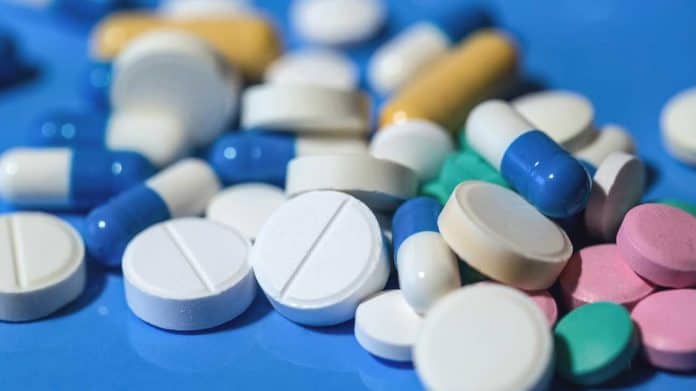 Senator Bates' Opioid Education Bill Passes Out of Assembly Business & Professions Committee
Orange County Mother Testifies in Support of SB 1109
SACRAMENTO – Today, the California State Assembly Business and Professions Committee approved Senate Bill 1109 authored by Senator Patricia Bates (R-Laguna Niguel). SB 1109 would educate the public, especially those who are involved with youth, by explaining to them the risk of addiction and overdose from prescription opioids. The bill now heads to the Assembly Health Committee.
"I believe some of the opioid-related tragedies could be prevented with more education. I am pleased that this important legislation is another step closer to becoming law. I am grateful that members of the Assembly Business and Professions Committee understand its importance. It's imperative that we continue to educate parents and students on the risks of opioids. Thank you to San Diego County District Attorney Summer Stephan for sponsoring this bill that will help save lives," said Senator Bates.
Orange County resident and mother, Jodi Barber, testified in support at today's committee hearing in Sacramento. Her 19-year-old son, Jarrod Barber, died from an opioid-related death.
"Opioids claimed my son's life and now my mission is to share his story and hopefully prevent other tragic deaths like his. Jarrod died from an opioid-related overdose which I believe could have been prevented had he known its deadly potency. Senator Bates' legislation would help bring additional awareness to parents and their sons and daughters," said Jodi Barber.
In response to the rising number of cases of opioid tragedies in San Diego County and throughout California, Senator Bates partnered with San Diego County District Attorney Summer Stephan to author SB 1109.
"I'm honored to partner with Senator Bates on urgently passing critical laws that address the increase in opioids related overdose deaths in our community," said San Diego County District Attorney Summer Stephan. "This legislation brings common sense solutions that protect consumers by telling them the truth about the real risk of addiction and overdose from prescription opiates. It also focuses on the duty of medical professionals and athletic school based programs on educating and informing minors and their parents about the risks of opiate based pain medications."
Senate Bill 1109 would achieve four objectives:
•Require continuing medical education for prescribers to include the risks associated with opioid use;
•Require a flag or other notification mechanism on all Schedule II controlled substances prescription bottles warning of the associated addiction and overdose risks;
•Require prescribers of an opioid to a minor to discuss risks with the minor's parent or guardian before issuing the initial prescription; and
•Require youth sports organizations to distribute a document annually highlighting the risks of opioid use to each student-athlete and their parent/guardian, and to obtain their parent/guardian's signature.
Click here for a photo of Jodi Barber, a Laguna Niguel resident and mother who testified in support of SB 1109.
Senate Republican Leader Patricia Bates (R-Laguna Niguel) represents the 36th Senate District in the California Legislature, which covers South Orange County, North San Diego County and Marine Corps Base Camp Pendleton. Follow her on Twitter and Facebook.