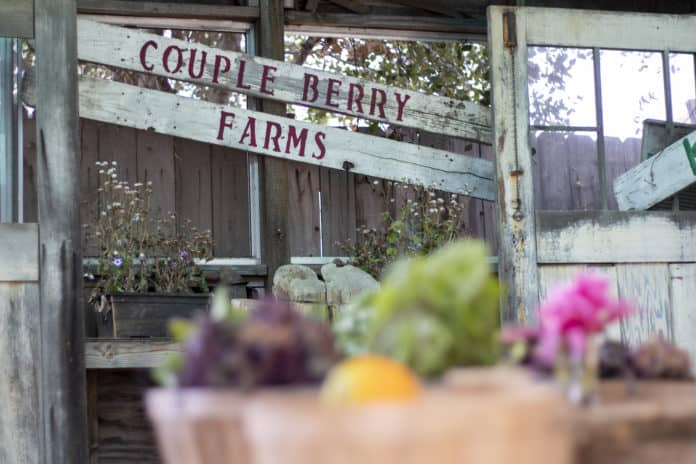 Rich and April Viles have entered into a sales contract with Butch Johnson to purchase Couple Berry Farms. It sits at 629 and 633 Mar Vista and has been owned by the Johnson family for 97 years. The property is currently the Johnson's family home and is utilized to run Couple Berry Farms, for more information visit www.coupleberryfarms.com.
The Viles would like to save and restore this farm, including the original 1920s farmhouse for the Vista community.
They would like to open the farm for families to come and enjoy the day, teach gardening classes, hold community potlucks and farm to table dinners, partner with businesses in Vista, grow produce for local restaurants and give produce to organizations providing for those in need, as well as other community outreaches. The purchase price is $1.6m, for which we are seeking $1m in crowd funding to help us bridge the gap between what the farm can generate and what the community will benefit from the property staying a farm. We will be putting in a substantial amount for deferred maintenance and improvements, estimated at $500-700k. Full details about the campaign to Save Couple Berry Farms is available on our website, www.sandnstraw.com. We can also be reached directly at 760-877-9054.
Bae the Juliana pig just had her litter of 11 piglets on Father's Day! There is a lot going on, on this little farm in the heart of Vista! Stop and visit