Retrovisor – A 10 year Retrospective Exhibit
There's a metamorphosis happening within a nondescript industrial warehouse in North County San Diego. To usher in this new beginning a culminating event must take place to mark the end of the former.
In ancient Egypt the Phoenix was considered to be the ba or the "spirit of the Sun God Ra". It has appeared throughout antiquity as a bird of fire, a symbol of renewal and rejuvenation. The embodiment of transformation. The actual passing of an era and the beginning of a new. It's said the Phoenix lived in a far-away land, coming to the inhabited realms only when it was ready to complete its metamorphosis. Death and Resurrection.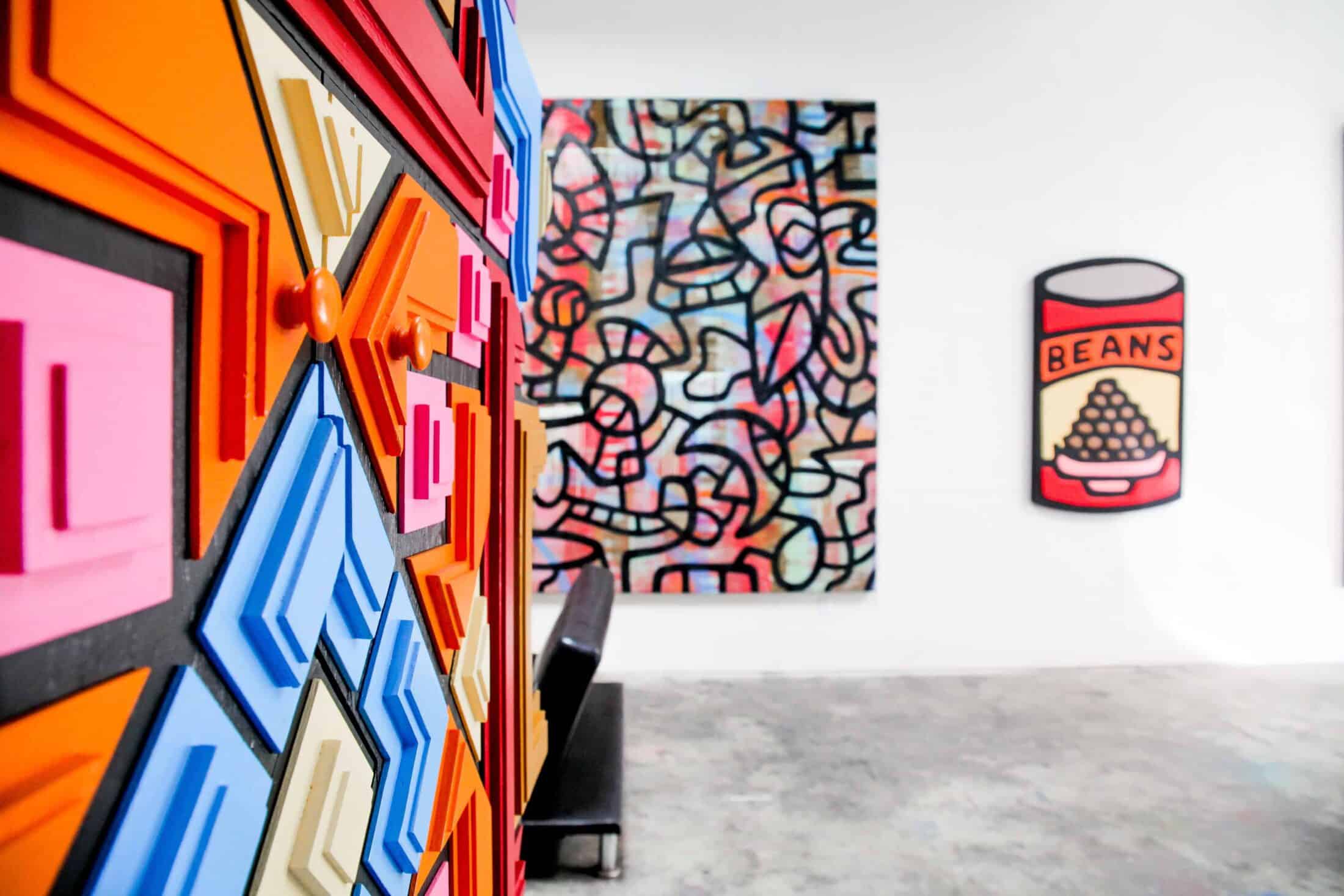 Santos Orellana is a Honduran urban artist on the precipice of transformation. His ten years of exploration within the unknown is over. To mark this moment he is bringing together his extensive library of original art in a vast array of mediums and techniques. Displayed as a celebratory pyre, lit to illuminate the works of the artist who has recognized his courtship with customization and perfection has passed; it's time to ascend.
Santos "feels the call to shed the weight and restraints of his past creations so he can embrace the new".
This is the call of the Phoenix, and Santos Orellana hears it in his soul.
Santos was born in the Central American country of Honduras where the legacy of the indigenous Mesoamerican culture of the Maya is preserved in time. His lineage is tied directly to the ancient and mystical worlds of iconography. This realm, dominated by bold symbolism, has defined pre-Columbian Maya civilizations since the beginning of time and these symbols and colors define him.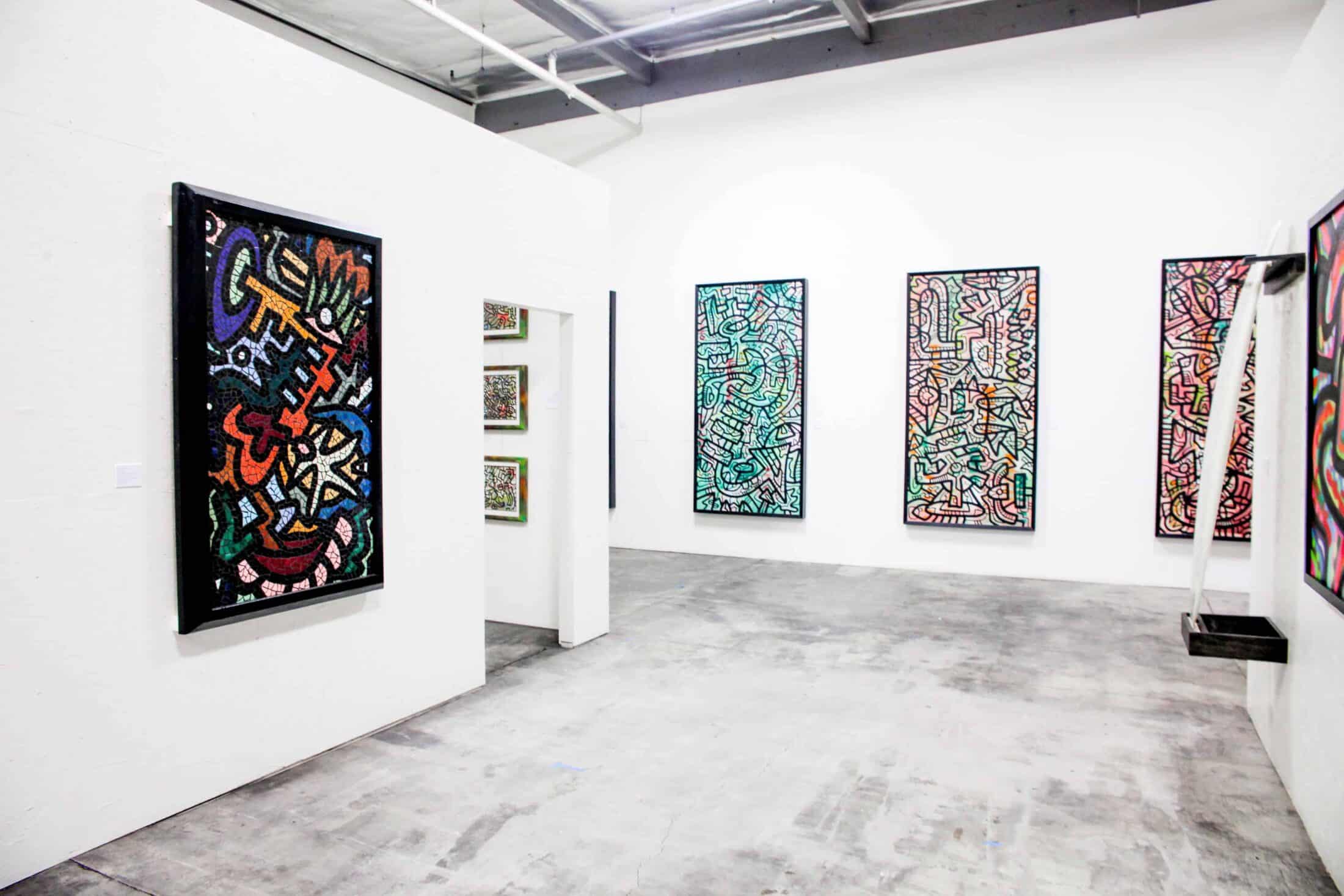 "I create pictures which I believe to be a byproduct of an exercise that is purely dependent on maintaining a balance between the conscious and the subconscious. Through this practice I am able to tap into memories which for whatever reason until that point were unavailable to me".
"Before and after Retrovisor" is now his focus. His inspiration is "to draw a line in time". Retrovisor is one final look into the pretibial rear view mirror of Santos' vast and unique collection before he archives it away for safekeeping.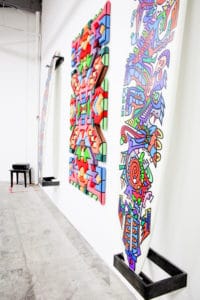 The Art of Santos is hosting an RSVP-only opening reception for Retrovisor on May 11th. For those not attending the opening night, appointment requests are being accepted for showings through June 30th.
"This is a chance to see the 10 years of evolution all is one spot. Displayed my way, with it's story intact". – Santos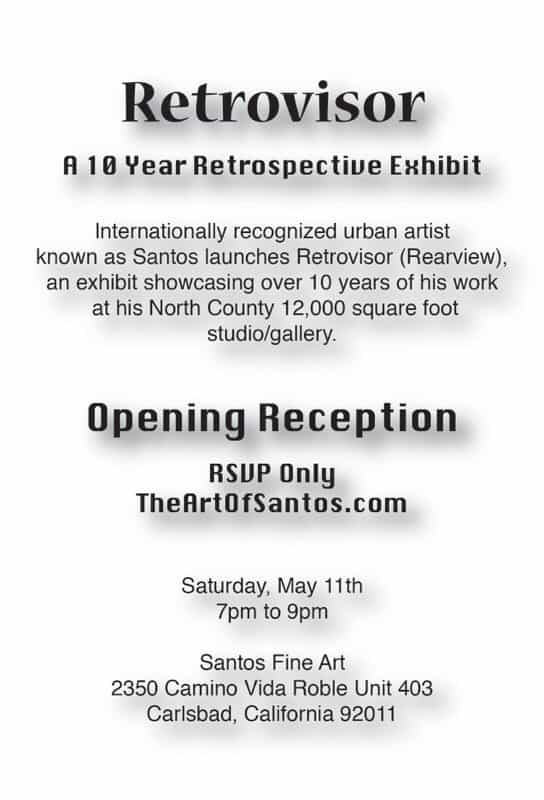 For more information go to: TheArtOfSantos.com
The Art of Santos can currently be seen at Sparks Gallery and is scheduled to display at KAABOO Del Mar and Art San Diego later this year