The USO has arrived at Camp Pendleton and since January 2018 have served more than 55,000 military members and their families.
For almost 80 years, the USO has been the nation's leading organization serving men and women in the U.S. military, and their families, throughout their time in uniform. From the moment they join, through their assignments and deployments, and as they transition back to their communities, the USO is always by their side.
Now service members at Marine Corps Base Camp Pendleton are able to easily access that support, with The USO Mobile Unit, "Sargent Sprinter" and a full-time center offering many valuable services and programs across the base.
Marine Corps Base Camp Pendleton is the Corps' largest West Coast expeditionary training facility and home of the I Marine Expeditionary Force. More than 38,000 military and family members occupy base housing and the base has a daytime population of 70,000 military and civilian personnel.
As the first USO center on a Marine Corps Base, USO Camp Pendleton is unique but the mission remains the same- "strengthening America's military service members by keeping them connected to family, home and country, throughout their service to the nation."
At Camp Pendleton, USO staff and volunteers have already held almost 300 events and brought together thousands of service members and their families in a variety of settings.
Among other programs, USO Camp Pendleton holds a monthly "Craft and Coffee" event and regular "Make a Friend Mixers" for spouses, supports units and commands at holiday parties and other occasions and helps to support homecoming ceremonies across the base.
Different large annual USO events are also held several times a year, and with volunteer support these events have become an invaluable part of the USO mission at Camp Pendleton.
Volunteers at USO Camp Pendleton provided more than 800 hours of service in the first 10 months of operation and come from all backgrounds – military spouses, parents and families and civilian members of the community looking to give back. Each is given the incredibly rewarding opportunity to experience life aboard Camp Pendleton and provide some relief and fun for service members.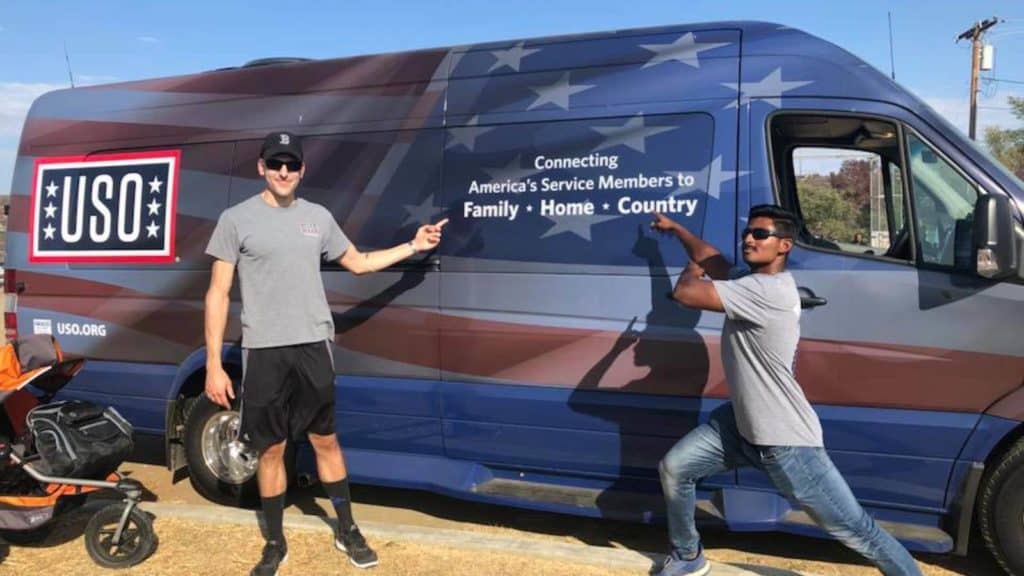 With the opening of the new physical center in March, USO staff and volunteers now have even more opportunities to provide support.
The new center includes offices for USO Camp Pendleton staff and a space for Marines and their families to hang out.
USO Camp Pendleton center director Ann Jarvis said that her staff is excited about the center opening after many months of working from coffee shops, the USO Mobile Unit and even their own garages!
"My staff and I are so excited to have a home on Camp Pendleton where we can carry out our mission," she said.
"We are able to host programs at the center as well as open it to service members and their families to use as a lounge and a place to also call home."
The USO Center has five video game consoles, six computers with free printing, a lounge area and a bistro providing free snacks.
For more information about USO Camp Pendleton, visit https://camppendleton.uso.org