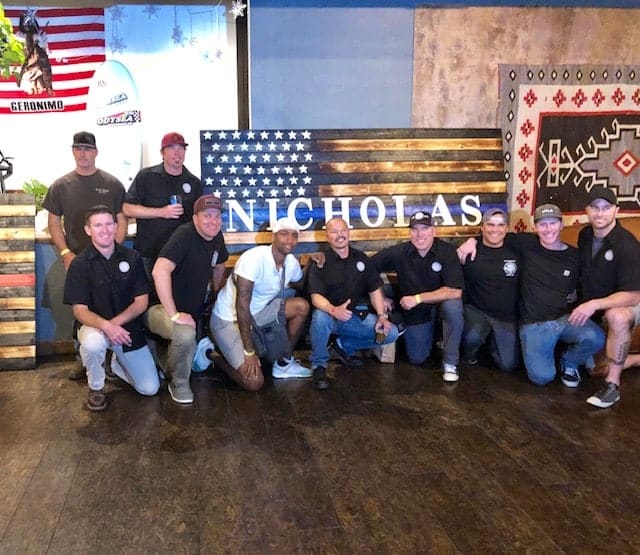 May 31, 2019, the Vista Firefighters Local 4107 presented a check for $16,411.39 to this years recipient, Oceanside Police Officer Osmond Nicholas.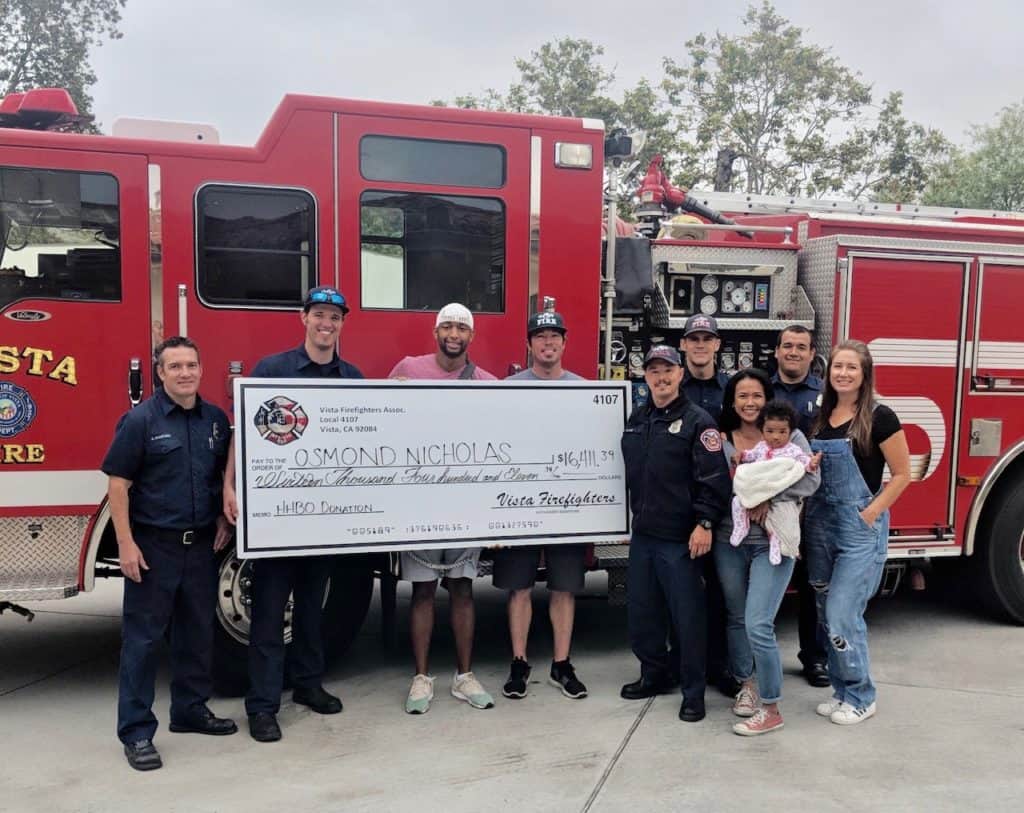 The funds were raised by the 4th Annual Hop Highway Brew Off at Indian Joe Brewing in Vista on May 19th, 2019. Ten fire departments brewed seventeen different beers with over three hundred supporters and beer connoisseurs in attendance.
The Winners of the brewing competition were:
1st Place Overall – Salty Buffalo Brewing's "Salty's Cream" Vanilla Cream Ale, Brewers-Chris "Buffalo" Aldrich and Josh "Eagle" Spann. Chris also received the coveted leather Firemans helmet that he will keep until next years Brew Off in 2020 VFF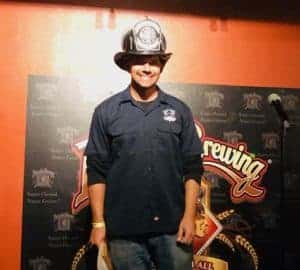 Chris was given a Gift Card for a Free Brewing Lesson to learn how to brew since he also was voted as brewing the Worst Beer, "Hammer Toe" Hazy IPA
2nd Place -Siren Brewing Co. "Brother in Blue Hazy Brew" Hazy IPA, Brewers-Matthew Ephron OPD, Ross Vagelatos VFD #4 and Brennan Doerr -Cal Fire Temecula
3rd Place – Ladera Brewing's "Zero Gravity" IPA, Brewers-John Goforth and Jeff Gazdayka, VFF #1
Mayors Choice Award -Flashback Brewing Pala 'Rasberry Beret' /'Rasberry Milkshake' IPA-Won Brewmaster Tim Pritchard & Steve Kane-Pala Fire
Judges Choice – Capstone Brew Co.'s "Meep Meep" Hazy IPA, Brewers-Evan Marcisz and Jared Hennen, Capstone Fire Dept./Private
Peoples Choice – Flashback Brewing's "Rasberry Beret" Rasberry Milkshake IPA, Brewers-Tim Pritchard and Steve Kane, Pala Fire Dept.
CLICK ON PHOTO TO EXPAND

Five Home Brew Club aficionados were Judges, including Steve Bailey, Judith Downie (Beer Historian at CSUSM), Nick Corona, Joaquin Quiroz Jr., and Ben Frymark.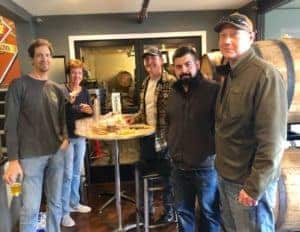 A cornhole tournament with thirteen teams, was held in the brewery's front porch and parking lot for all to watch, It was a very competitive competition. The winning team was Richard Morgan and Phil Debuhr and Second Place was Gary Davis and Brian Belasco. Congratulations!
On May 13, 2019, a one night tasting before the Brew Off, all of the Belching Beaver Brewery locations poured hundreds of pints of 'Ozymandias' beer and donated $1 from each pint sold to the event. This was a collaboration brew with the Vista Firefighters Association Charities #4107 and Belching Beaver Brewery. This brew was a limited release Hazy IPA brewed in honor of VFFA Hop Highway Brew Off Recipient Officer Osmond Nicholas.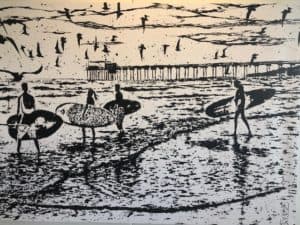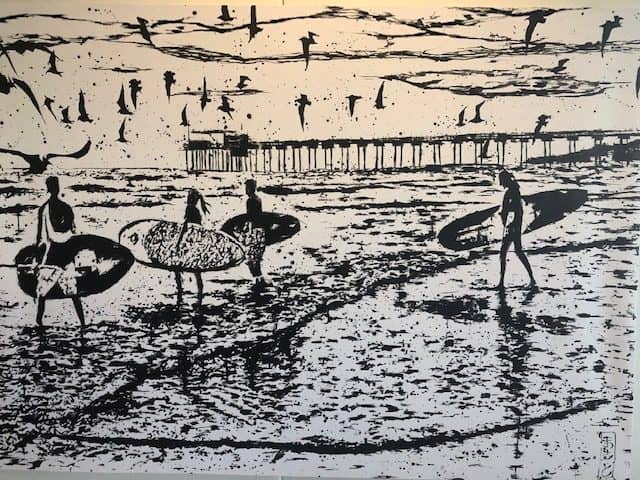 There were many exciting raffle prizes donated and a Silent Auction held including a hand painted picture by Fire Caption Matt Botz, the Charity Chairperson, done in a special ink using chopsticks instead of a paint brush. That masterpiece alone brought in $1,400 from the lucky winner.
DJ Jaygo Daygo (Jonathan Gomez) provided the musical atmosphere to the gathering.
About the recipient of the 4th Annual Hop Highway Brew Off-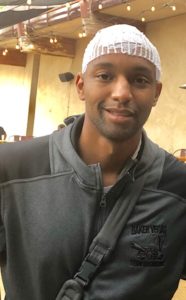 In June of 2017, Osmond Nicholas, an ​Oceanside Police Department​ Officer and former ​SDSU Football​ wide receiver, was on his way to Las Vegas for his bachelor party, but was unable to go due to an excruciating headache. After a series of tests, he was discharged six days before his wedding with a diagnosis of stage four brain cancer (glioblastoma multiform) and a life expectancy of 15 months. Osmond married his fiancé Trinity – who at the time had just graduated law school and was preparing for her bar exam. They have a baby daughter. Your Vista Firefighters, volunteers from VFFA Women/s Auxiliary, North Coast Church group members, and many, many more, thank you for joining them to support their fellow public servant, Osmond Nicholas.