The City of Oceanside will begin the transition to District Elections in November 2018. Five community workshops were held in 2017 to determine the district boundaries, and the Oceanside City Council approved the final map at the August 1, 2017 City Council meeting. Candidates running for City Council will now be required to reside in the district they want to represent.
Districts will be phased-in during the next two election cycles. Councilmembers in Districts 1 and 2 will be elected in November 2018. Councilmembers in Districts 3 and 4 will be elected in 2020.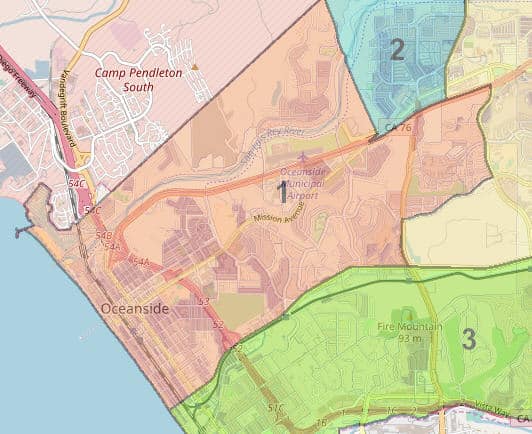 Susan Custer is a first time candidate and Chuck Lowery is Deputy Mayor. Esther Sanchez and Michael Qdegaard did not schedule an interview. The purpose of these interviews is to help you get to know the person who wants to lead the city for the next four years.